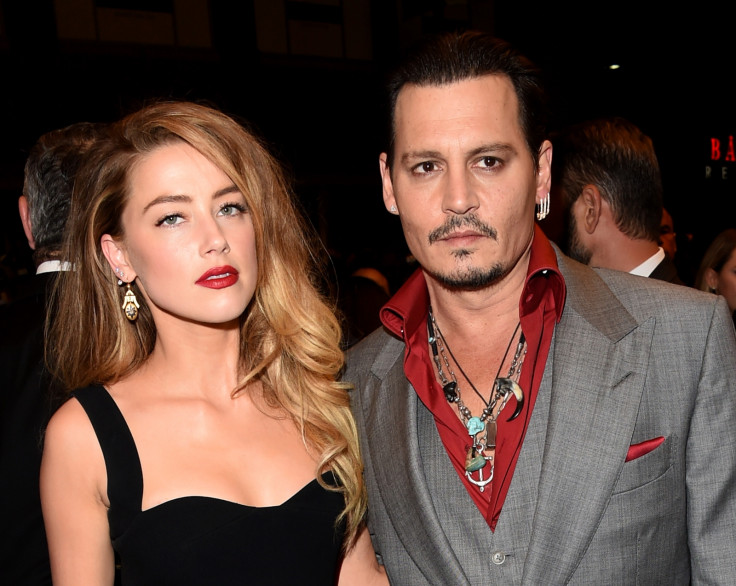 Amber Heard and Johnny Depp's ongoing divorce battle has been a much-talked topic since they announced that they were separating in May. In the weeks that ensued, Heard claimed that Depp subjected her to domestic abuse – with one incident involving Depp throwing an iPhone at her face – and was granted a temporary restraining order.
Since then, many colleagues, former colleagues and friends have publicly spoken out in support of either Heard and Depp. IBTimes UK have compiled a list of all of the comments.
Winona Ryder is the latest name to speak out about the allegations, while promoting her upcoming Netflix series Stranger Things. "I can only speak from my own experience, which was wildly different than what is being said," she told Time Magazine.
"He was never, never that way towards me. Never abusive at all towards me. I only know him as a really good, loving, caring guy who is very, very protective of the people that he loves."
"I'm not calling anyone a liar," Ryder – who was engaged to Depp back in the early 1990s – said. "I'm just saying, it's difficult and upsetting for me to wrap my head around it. Look, it was a long time ago, but we were together for four years, and it was a big relationship for me. Imagine if someone you dated – I was 17 when I met him – was accused of that. It's just shocking."
Comedian and friend of Depp's Doug Stanhope was one of the first to comment, penning a guest column for The Wrap where he labelled the allegations as "bulls***" and declared Heard a manipulator.
"We'd watched it build like this since before they were married. We'd watched her f*** with him for years. We didn't say a word," he wrote. "To each other, yes, but never to him. When your friend is in an awful, abusive relationship — man or woman — and you risk weighing in that their counterpart is a demon, you know the odds are they will jump right back into the fire and then dump you from their life for being honest."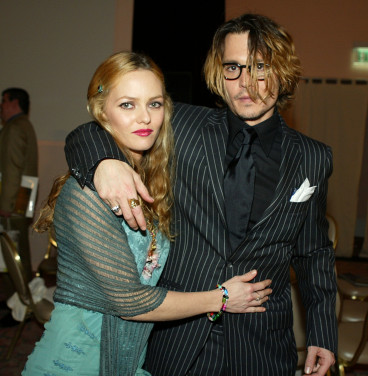 While Depp's former long-term partner Vanessa Paradis opened up to TMZ about their relationship history, saying: "In all the years I have known Johnny, he has never been physically abusive with me and this looks nothing like the man I lived with for 14 wonderful years. [He is] the father of my children and is a sensitive, loving and loved person."
His daughter, Lily Rose Depp, also took to Instagram to post an image of Depp, alongside the caption: "My dad is the sweetest most loving person I know, he's been nothing but a wonderful father to my little brother and I, and everyone who knows him would say the same."
Heard's friend iO Tillett Wright also spoke out about the allegations, defending The Danish Girl actress – stating she'd even called 911 on Depp before, deciding that she could "no longer partake in enabling the abuse."
"The reports of violence started with a kick on a private plane," she told Refinery 29 back in early June. "Then it was shoves and the occasional punch, until finally, in December, she described an all-out assault and she woke up with her pillow covered in blood."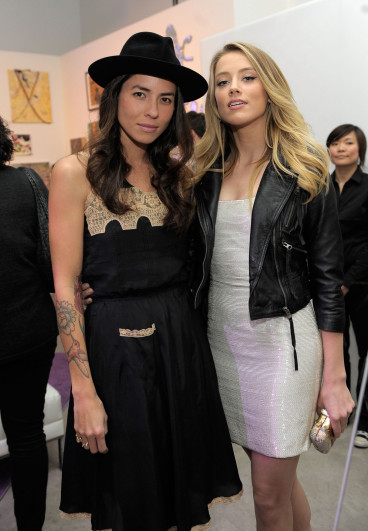 Raquel Rose Pennington, Heard and Depp's neighbour, recalled an evening where "she ran over and stood in between Johnny and Amber, begging Johnny to stop yelling at her." According to the Daily Mail, Pennington said: "I put my hands out in a defensive manner motioning him to stop. Johnny slapped my hands away and screamed foul obscenities at me."
Not only did Samantha F. Spector, Heard's lawyer, denounce Stanhope's statement as "unequivocally false" but she also urged that her client's silence was due to her being a victim.
"Amber acted no differently than many victims of domestic violence, who think first of the harm that might come to the abuser, rather than the abuse they have already suffered," she said.
Heard's ex-girlfriend Tasya van Ree did not touch on the claims against Depp specifically, but when it emerged that Heard was arrested back in 2009 – reportedly for domestic violence against her partner – she wanted to clear things up.
"Amber was wrongfully accused for an incident that was misinterpreted and over-sensationalised by two individuals in a power position," she stated to E! News. She also suggested that the arrest was motivated by homophobia.
"I recount hints of misogynistic attitudes toward us which later appeared to be homophobic when [authorities] found out we were domestic partners and not just 'friends'," Van Ree said.
A most recent development is that the temporary restraining order granted to Heard, against Depp back in May, has been extended for two months. The court proceedings that were due to take place currently have also been postponed to August later this year.