Join VeryFirstTo - the insider shopping site that editors can't get enough of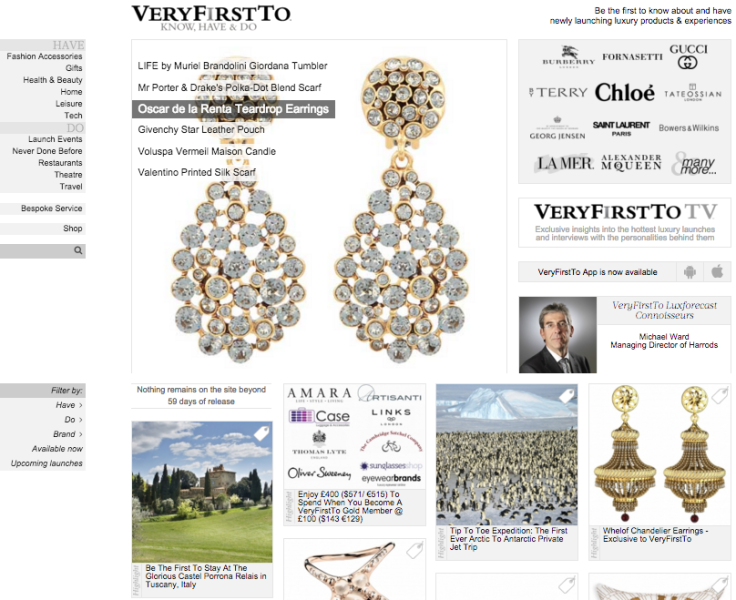 The secret world of luxury shopping is a maze that most people never find out about. Secret emails and personal shoppers making sure the big spenders get the first pick of the crop, whether this be the newest Gucci loafers or a once-in-a-lifetime holiday you are never going to find on AirBnB.
The new site on the scene is VeryFirstTo, a members only site with a difference that lets anyone sign in and get the heads up on all of the new fashion, tech, home and health luxury. At first, we were taken back by the sheer madness of the products you could find on the site, particularly when it came to our attention last year for showcasing the most expensive Christmas tree star in the world, on sale for £615,000 ($875,360).
"Luxury" does not begin to cover some of the incredible "money can't buy" experiences from covering your entire garden to rose petals to visiting every wishing well in the world. Naturally these cost a vast sum, but for those who just love knowing how the other half are living or truly are looking for a fabulous experiential gift for someone, VeryFirstTo will definitely find you an answer.
However when it comes to finding out about the newest beauty, electronic and fashion lines coming out, VeryFirstTo's founder Marcel Knobil informed us that even the top editors signed onto the site to see what they should be featuring, as no item stays on the site for longer than 59 days, so why aren't everyone getting in the action?
Whether you're looking for The World's Most Extravagant Chocolate Easter Bunny or just the newest Eve Lom moisturiser, VeryFirstTo are offering IB Times readers the opportunity to join the site as a Gold member for only £100 and an immediate £400 to spend on the site with their eight gold partners, including The Cambridge Satchel Company, Links of London, Sunglasses Shop and Thomas Lyte.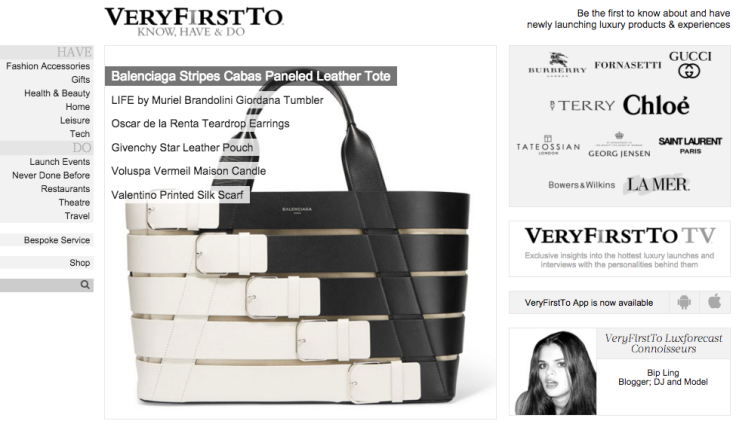 These exclusive Gold members will receive newsletters a day ahead of everyone else to tell you the newest products, as well as the opportunity see updates on VeryFirstTo 24 hours before anyone, invitations to events, limited edition offers and experiences so can live the private members life without the cost.
To sign up and start being the VeryFirstTo find out about the goings on in luxury shopping click here.
In partnership with VeryFirstTo.
© Copyright IBTimes 2023. All rights reserved.