Jolla announces the first Sailfish smartphone with 4G and 4.5in display, priced at £338 and with pre-orders open now for a fourth quarter delivery.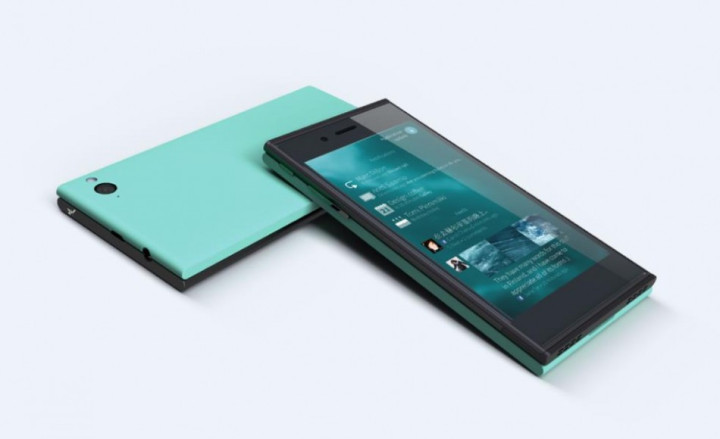 The unnamed device is the first smartphone to run Jolla's Sailfish operating system, which has been developed by a group of former Nokia employees who previously worked on the ill-fated MeeGo operating system before it was discontinued.
This is just one of a range of alternative mobile operating systems which plan on launching in 2013, along with offerings from the likes of Mozilla (Firefox OS), Canonical (Ubuntu Touch) and Samsung (Tizen).
Featuring a 4.5in screen, the Jolla phone has 4G, an unknown dual-core processor, 16GB of internal space plus a microSD card slot, an 8-megapixel camera, user-replaceable battery and what Jolla calls The Other Half.
The Jolla device's unique selling point, The Other Half is a system whereby the rear cover of the phone can be removed and replaced with another, and doing so changes many aspects of the phone's operating system, such as the colour and layout of the user interface, to match the personalised cover.
Jolla said: "Make it to match your mood, your style, your presence. Whether it be at work, with the kids, in private or party mode, this is your Jolla. It adapts to what you need, what you feel, what you want, whenever you like, just how you like it."
Early adopters
In a nod towards Kickstarter, where early adopters get access to unique features of upcoming products, Jolla has launched a pre-order system where €100 will give you an exclusive Other Half not available once the phone goes on general sale later this year.
The €100 pre-order also gets you a T-shirt, priority pre-order status to make sure you get the device first, and a €100 voucher that will be deducted from the price of the handset, so the initial price is more of a refundable deposit, lowering the overall cost from €399 to €299.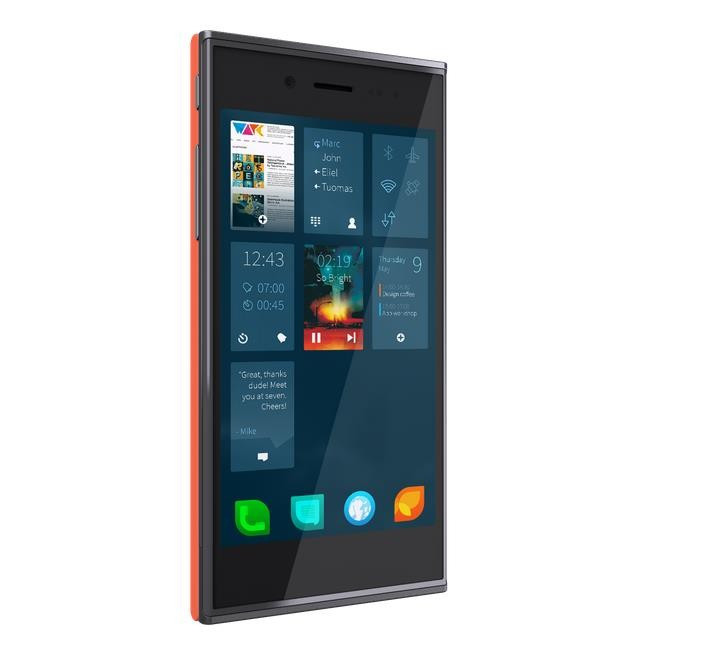 Jolla also has a €40 pre-order option, which includes a T-shirt and ensures you get the phone before it goes on general sale, although this does not include The Other Half or a discount. Finally, the phone can now be pre-ordered for free, although this option means you will get the phone after those who have paid extra.
Priced at €399, the first Jolla smartphone will be available to customers in Jolla's home country of Finland, as well as Sweden, Denmark, the UK, Germany, Spain, France, and Italy, with more countries to be added in the future. Jolla hopes to start deliveries in the fourth quarter of 2013.
"This is a moment we have been eagerly waiting for, and we are proud to show the progress of this journey so far. We are introducing the first Jolla, which will change the way people interact with their devices. Jolla adapts to what you need, what you feel, what you want - just how you like it," said Jolla CEO Tomi Pienimäki.
Sailfish
Sailfish works in a similar way to BlackBerry 10, in that open apps, menus and more information can be accessed with a single swipe from the home screen, instead of finding and opening specific apps.
Sailfish's simplicity starts at the home screen, where one swipe (in various directions) is all you need to open a range of applications, and much of the user interface is based on controlling apps with swipes, rather than pressing icons.
This makes the operating system easy to use in one hand, no matter what the screen size is, as you rarely need to stretch to the top corners, as swipe controls can be issued anywhere on the screen.
In an interview with IBTimes UK last year, former Jolla CEO Jussi Hurmola explained that with Sailfish his team wants to offer multitasking, but in a very different way to what we have seen from smartphones before
Hurmola said: "We want to maintain the multitasking, we want to maintain the information collection but yes it will be a Jolla UI and it will be very different from what the [Nokia] N9 had. The one thing I am saying about the UI is that we want to get away from the open and closed application type of UI.
"We want to take a step further. Apple and Android user interfaces are great but they have been out there for many years already so we believe we can do something new."
Jolla is encouraging developers to create applications for the platform, but hasn't yet revealed its plans for an application store, and while Sailfish can run Android applications, the company is yet to give more details on how this will work.
We are expecting more announcements from Jolla throughout the day, culminating in a press conference at 5pm BST.
Must Read: What is Sailfish by Jolla?