As part of our Rise of the Alternative Mobile OS series, Alistair Charlton looks at Sailfish by Jolla, the mobile operating system which rose from the ashes of Nokia's abandoned MeeGo project.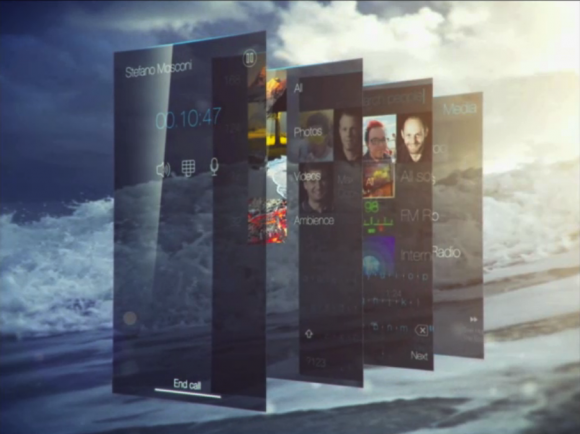 As the introduction of Windows Phone 8 and BlackBerry 10 adds competition to the iOS and Android-dominated smartphone market, four more operating systems are poised to bring smartphones to emerging markets where iOS and many Android devices are too expensive.
The first in a series of features looking at each alternative operating system, this article looks at Sailfish by Finnish developers Jolla.
What is it?
Rising from the ashes of Nokia's abandoned MeeGo mobile operating system, Sailfish was shown off by Jolla for the first time in late November and the team hopes it will arrive on dedicated hardware later this year.
The Finnish company plans to launch Sailfish on own-brand smartphones, as well as 'Sailfish by Jolla phones', which will be manufactured by third parties, much like how Google allows various companies to sell devices running Android.
Having an almost non-existent user base and no real legacy means Jolla can work from an entirely fresh start, something the company was keen to point out at the first showing of Sailfish last year.
Sailfish is about contribution - the company claims there are no technology wars with its products and no need to follow one certain standard or another - instead, it is open to working with various business models, to share, and not to develop a restrictive walled-garden ecosystem, something Apple is often criticised of.
The growing Chinese smartphone market is one which Jolla is keen to capitalise on, and during the launch of Sailfish last November, the company revealed that it has spoken at length "for hundreds of hours" with Chinese smartphone supplies like Huawei and ZTE, and has opened a local headquarters in Hong Kong.
How does it work?
Sailfish works in a similar way to the upcoming BlackBerry 10 OS, in that open apps, menus and more information can be accessed with a single swipe from the home screen, instead of finding and opening specific apps.
Sailfish's simplicity starts at the home screen, where one swipe (in various directions) is all you need to open a range of applications, and much of the user interface is based on controlling apps with swipes, rather than pressing icons.
This makes the operating system easy to use in one hand, no matter what the screen size is, as you rarely need to stretch to the top corners, as swipe controls can be issued anywhere on the screen.
As for appearance, Sailfish adapts itself depending on the image you use as a wallpaper; chose a yellow and red shot of a sunset and elements on the entire user interface (icons, fonts etc) will adopt a similar colour pallet.
In an interview with IBTimes UK last year, Jolla CEO Jussi Hurmola explained that with Sailfish his team wants to offer multitasking, but in a very different way to what we have seen from smartphones before
Hurmola said: "We want to maintain the multitasking, we want to maintain the information collection but yes it will be a Jolla UI and it will be very different from what the [Nokia] N9 had. The one thing I am saying about the UI is that we want to get away from the open and closed application type of UI.
"We want to take a step further. Apple and Android user interfaces are great but they have been out there for many years already so we believe we can do something new."
Jolla may want Sailfish to be independent from its rivals, but the company has stated that "many Android applications will run on Jolla devices unchanged," although developers will need to alter their code if they want to take advantage of all of Sailfish's UI features.
When can I get it?
Hurmula and the rest of Jolla have remained tight lipped on when Sailfish smartphones will arrive in shops, but they are working hard to strike up partnerships with hardware manufacturers, mobile networks and developers alike to make the eventual launch a success.
Jolla released its Jolla SDK (Software Development Kit) on 25 February, which developers can download for free, create apps, and run them through an emulator on their Linux PC.
As for consumer demand, a recent survey by TechWeekEurope found that 40 percent of 4,300 readers asked ranked Sailfish as the number one 'alternative' operating system that they want to try, beating Ubuntu, Firefox, Windows Phone 8 and BlackBerry 10.