Jolla recently confirmed that the Jolla smartphones, powered by Sailfish OS, are now available for pre-order.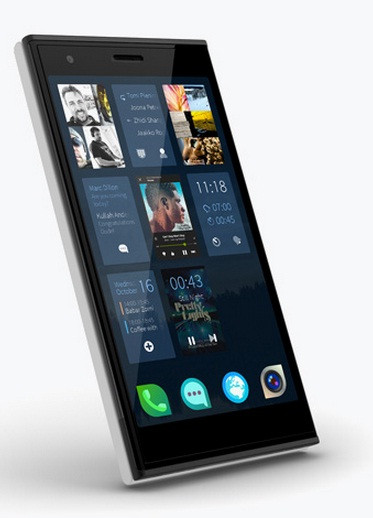 Buyers can place pre-order online (at shop.jolla.com) for the Jolla smartphones across Europe, Switzerland and Norway at a suggested retail price of €399 (approximately £333). The delivery of the product is expected within three to four weeks.
"Sales of Jolla smartphones are off to a great start and it is time to move on to the next phase by offering a new batch of Jolla smartphones to new customers across Europe. After solving some technical logistic issues all the shipment to pre-order customers in the EU will be shipped by Christmas," says Tomi Pienimaki, CEO of Jolla.
The Jolla smartphone features a 4.5in IPS quarter HD display, which is covered with Gorilla Glass 2. The handset features an eight megapixel rear-camera and a two megapixel front-camera. It runs with a dual-core processor clocked at 1.4GHz, paired with 1GB RAM. The handset comes with 16GB storage and supports microSD card for additional space.
Besides, the device delivers nine to 10 hours of battery life. It supports 3G and 4G LTE connectivity. With a thickness of 9.9mm, the smartphone weighs 141g.
The company has also confirmed that it will be opening a portal at together.jolla.com, where users can discuss and vote on which features they would like to see in Jolla, report issues and submit ideas.
"We launched Jolla with Sailfish OS Beta to put the product in the hands of real customers as soon as possible. We have received a lot of valuable feedback, for example, regarding power management and most wanted features, and we are reacting quickly. We have already released two updates for the OS and are expecting to rapidly improve the capabilities with frequent over the updates," explains Pienimaki.