The company behind the Jolla smartphone has appointed its third CEO in less than a year, with Tomi Pienimäki taking over from previous chief Marc Dillon, who will concentrate on developing its Sailfish smartphone, which is due to go on sale later this year.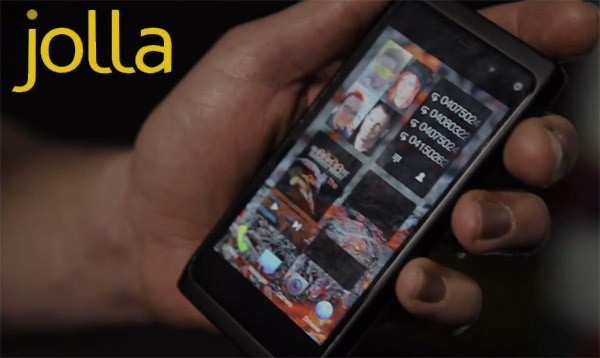 Founded by former Nokia staff who worked on its ill-fated MeeGo mobile operating system, Jolla says it is now in a position to start selling its smartphones in a matter of months, as the company has grown to 70 employees and has formed a wide network of collaboration partners.
Pienimäki, who becomes CEO on 6 May, said: "Jolla is a great company with an exciting and promising future. I truly believe we can make a difference and bring something unique to the consumers. My task is to listen very closely to our customers and further build the collaboration network. I also want to ensure that our team can fully concentrate on the most important task: bringing the first device to the market this year."
Pienimäki is Jolla's third CEO in less than a year, as the company was headed by Jussi Hurmola last summer, before being replaced by Dillon in October, who gave the first public demonstration of Sailfish in November.
Sailfish was shown off by Jolla for the first time in late November and the team hopes it will arrive on dedicated hardware later this year.
The new Android
The Finnish company plans to launch Sailfish on own-brand smartphones, as well as 'Sailfish by Jolla phones', which will be manufactured by third parties, much as Google allows various companies to sell devices running Android.
Pienimäki joins Jolla from Itella Corporation, a Finnish logistics company where he worked as chief technology officer then chief information office, and he has held board member roles at several technology startups, including IT company Done Solutions which he founded in 1999.
Jolla continues to be chaired by Antti Saarnio, one of the company's founders, while the rest of the board is made up of Steve Lau from Hong Kong-based telecom and mining firm China Fortune, industry advisor Ari Jaaksi, and Jolla co-founder and CTO Stefano Mosconi.
Stepping down as CEO to work on developing the Sailfish software, Dillon said: "I am again able to give 100% attention to what I love - working on the product with the Jolla team. An important part of my role will also be spreading the news on Sailfish OS to the world and further grow the movement we currently have supporting and co-creating it."
No technology wars
Sailfish is about contribution - the company claims there are no technology wars with its products and no need to follow one certain standard or another - instead, it is open to working with various business models, to share, and not to develop a restrictive walled-garden ecosystem, something Apple is often criticised of.
The growing Chinese smartphone market is one which Jolla is keen to capitalise on, and during the launch of Sailfish last November, the company revealed that it has spoken at length "for hundreds of hours" with Chinese smartphone supplies like Huawei and ZTE, and has opened a local headquarters in Hong Kong.
Last month the company said its first Sailfish smartphone would be launching in May with a Kickstarter-style pre-order system which would let early adopters personalise their phone when ordering.
Jolla has said again this week that a pre-sales campaign is "expected to start after mid-May," with sales taking place sometime in the second half of 2013.
Must Read: What is Jolla? A Beginner's Guide