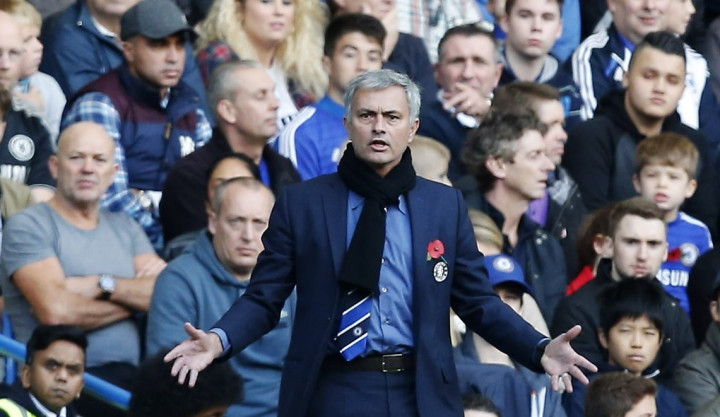 Chelsea manager Jose Mourinho has hailed Eden Hazard's performance against Maribor despite the Belgium star missing a penalty during the Champions League 1-1- draw against the Slovenian side on Wednesday, 5 November.
After Nemanja Matic equalised Agim Ibraimi's opener, the Blues had a chance to secure the victory in the 86th minute, but Hazard was denied from the penalty spot by goalkeeper Jasmin Handanovic.
However, the Portuguese boss has backed the Belgium international, claiming he eventually was the best player in his side.
"When a player plays as well as Eden Hazard did – for me he was absolutely fantastic, by far the best player in my team – he can miss a penalty and still be the best player in my team," he said to Sky Sports.
"In the last 30 minutes, we played really intensely and creatively with big desire to win, we had lots of chances to do it, but the goalkeeper was magnificent. We created lots of chances and the goalkeeper was really, really good."
Having beat the Slovenian champions at Stamford Bridge 6-0 in their previous game, Chelsea were expected to get an easy victory to secure the qualification for the last 16.
But the Blues eventually just got a single point and now will need to win one of their remaining two matches to guarantee qualification to the knockout phase.
Speaking after the game, Mourinho claimed his side paid the price for a poor first half, and was forced to made a double substitution at halftime, introducing both Diego Costa and Oscar.
"I was not happy with the team and not happy with the performances. I changed it at half-time with the conviction that the team is going to improve. I was proven right.
"In the first half we didn't play well. In the second half, after their goal, we played very well and normally we would win the game. But when you don't play well for 90 minutes you risk it.
"We paid the price of not having a good first half. And in the second half their goalkeeper was fantastic."