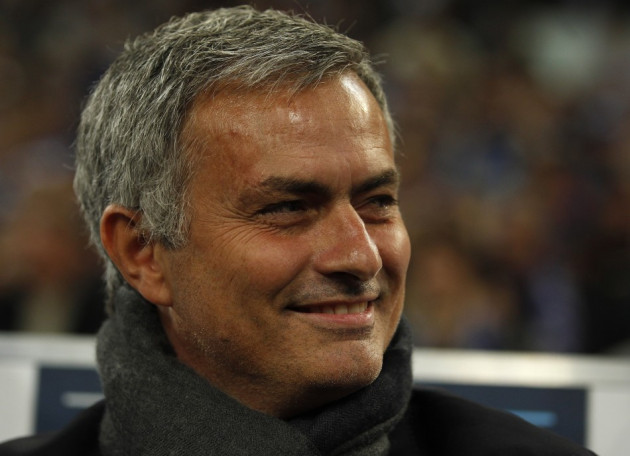 Chelsea manager Jose Mourinho has questioned referee Anthony Taylor's post match report after being fined £8,000 after being sent from the dugout against Cardiff City.
Mourinho was incensed by Taylor's inconsistent interpretation of time wasting and was sent from the dugout in the second half after raging at the official.
The Football Association charged the Portuguese manager with improper conduct but Mourinho escaped a touchline ban ahead of the Premier League visit of Manchester City on Sunday.
"For me the most important thing is that what the referee wrote was true," said the Chelsea boss.
"Sometimes referees to justify their actions sometimes they make it out to be different than it was. I hope Taylor was completely correct and honest.
"I still have the feeling and even more after I read [in the press] still I am more convinced that I should not have been sent off. That's ok because the truth is that I was not offensive, I was not aggressive and I was not non-polite. I did not use bad words.
"I was just finding a way to express that I was not happy with that was going on. I paid the fine I can work next Sunday."
The 50 year old added: "I think the sending off is more unfair because if I am punished for the way I have in the dugout I think that is fair
"What I don't understand is that it is not a reason to be sent off. Players are yellow carded an it's more than enough
"The good thing now is that the intention was not negative."
Chelsea will welcome back Ashley Cole for the visit of City after the left-back limped off against Norwich City with a long-term rib injury which saw him miss England's World Cup qualifiers against Montenegro and Poland as well as the games against Cardiff City and Schalke.
Mourinho will renew rivalries with fellow former Real Madrid boss Manuel Pellegrini, with Chelsea looked to extend their advantage over the 2011/12 league champions and keep pace with leaders Arsenal.