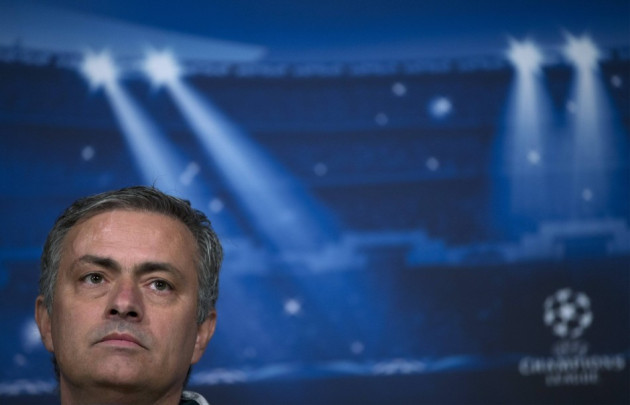 Jose Mourinho believes that Manchester City will be Chelsea's biggest threat next season, rather than Manchester United, with the manager insisting that Manuel Pellegrini's transfer business has put them ahead of the pack this summer.
Mourinho has been pushing for United to sell star striker Wayne Rooney in recent weeks, going so far as to claim that the England international is their only target for the remainder of the transfer window.
And the manager has further stirred the pot by claiming that it is City whom he is the most worried about next season, pointing out that he hopes that despite the 2011 title winners' spending this summer he can come out on top come next May.
"In my first spell you were always putting pressure on me saying: 'You buy this, you spend that, you buy the title'. So I hope now it is on the other side," said Mourinho, according to ESPN.
"I know the players City have bought and they are players without surprises. They are more than ready. If you see their ages, their maturity, they are in the perfect moment of their career to go to England.
"They have no need for adaptation, no need of work to learn the project. They are players at the top of their careers, experienced but still young, so I think they've bought very, very well.
"So of course people should be expecting more of them, with their experience, than my young team. Young players are not at the best they will be. They need to learn, they need time to get to the top."
Jesus Navas and Alvaro Negredo have both made the move to Etihad Stadium this summer, and Stevan Jovetic sealed a deal recently after fielding interest from Arsenal earlier in the window.
And with Fernandinho also joining the side, Mourinho is well aware of the threat they pose.
He explained: "Navas and Negredo are two world champions, two European champions. Jovetic has been one of the best in Serie A for more than two years. Fernandinho has big experience.
"They bought very well. That doesn't surprise me, because they have the money to buy, but also the knowledge. They have people in the club that know a lot about football."