Chelsea's 2-0 win over Liverpool at Anfield on Sunday was entirely down to the tactics of Jose Mourinho – tactics designed foremost to frustrate and stifle Merseyside's finest.
They sat back, absorbed the pressure of Liverpool's relentless attack and waited for an opportunity, which presented itself when Steven Gerrard slipped to gift Demba Ba the opening goal. Opportunity number two came in the closing moments as Liverpool grew increasingly desperate to equalise.
Jose and Chelsea had no interest in playing anything even resembling attractive football, but they didn't need to. Their's isn't a style that will win them any more fans, but it does get results.
Mourinho's supposed "anti-football" isn't far away from the sterling work of Real Madrid in last Wednesday's game against Bayern Munich. They defended wonderfully - as did Chelsea against Atletico Madrid and Liverpool - but with Jose lacking confidence in his own striking options his team was unable to replicate the potent counter-attacking football offered up by Real.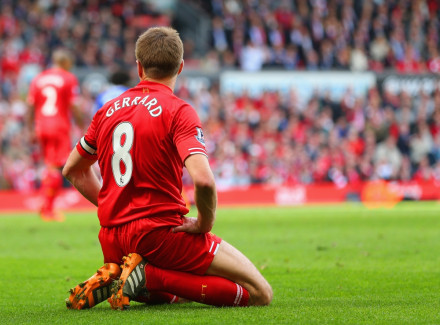 Because of a comparitive lack of firepower, Chelsea have been happy to sit back and concentrate on not losing rather than winning. If an opening appears for them they will happily take it, but if not that's fine so long as they're not conceding at the other end.
Games become muted as a consequence and, as with last week's Champions League first leg, can be exceptionally boring for the fans – no matter their allegiance. Chelsea fans will cite their success and silverware as just cause, but they can't possibly claim to enjoy watching their team succeed in quite this way - employing time-wasting tactics from the off and, literally, aiming to win by not playing football.
Right now this suits Chelsea, the tasks presented to them and the state of their squad – though the limits of their attacking options have been overstated for sure. How gladly they employ these tactics, however, has made them enemies of the game in the eyes on many.
Chelsea are no strangers to being considered villains, but where fans used to love to hate Jose Mourinho during his first run as Blues boss, his growing grumpiness, toxic comments and whiny nature have seen attitudes turn to genuine dislike.
That said, Jose's Chelsea relish the attention and feed off the hate. Like any football club their only concern is themselves and doing whatever they can to succeed. They don't have lofty ideals of the kind of football they wish to play, just a hunger for lifting trophies no matter what.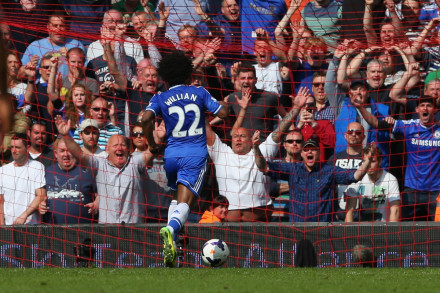 You can see it in Mourinho's press conferences and post-match interviews, laden as they are with sarcasm and deliberately inflammatory remarks. Despite his recent dour expression, it's clear he loves to play the bad guy.
Chelsea's brand of football in two of the biggest games of their season has been cold and soulless, but its effectiveness cannot be denied. They've played the role of burly bully of the playground, soaking up punches before pushing down the spritely "heroes" of the story.
I talk of heroes and villains because that's part of why we love football. Of course the identity of the heroes and villains depends on your point of view, but Liverpool's grandstanding race to a potential first Premier League title is why they have so many neutral fans, and the media are on their side. The same goes for Atletico Madrid, who will try to break Chelsea down all over again this Wednesday.
Chelsea dealt Liverpool's fairy tale ending a serious blow over the weekend to the delight of Chelsea (and Manchester United) fans. It may be a bitter pill to swallow for some, but it's all part of an unfolding story which is all the better for having Chelsea as the would-be villains of the piece.