Signalling a break in the lingering political stalemate in the Democratic Republic of Congo (DRC), President Joseph Kabila on Friday (7 April) appointed former member of the largest opposition party, Bruno Tshibala as the country's new prime minister.
The announcement comes as a new twist to DRC's roadmap toward fresh presidential elections and is to likely further divide Kabila's opponents in country that has been rocked by violence. Talks to negotiate his exit from president role failed last week.
Tshibala, who was expelled from Congo's largest opposition party, the Union for Democracy and Social Progress (UDPS), became the new leader under the power-sharing deal agreed in December. He replaced Samy Badibanga, who resigned on 6 April as outlined in the agreement.
Tshibala will now be a leader in the new transitional government until the presidential election that he is expected to organise a later in 2017. It comes following Kabila's refusal to step down when his mandate expired in December 2016.
Tshibala was ousted from the UDPS in March after he and a few other prominent opposition leaders challenged the designation of successors to veteran leader Etienne Tshisekedi.
Tshisekedi died in February and his son Felix replaced him as the president of the main opposition bloc. On Friday (7 April), he accused Kabila of violating the Catholic church-brokered 31 December deal by not appointing a candidate chosen by the opposition alliance.
"We continue to demand the application of the 31 December 2016 accord," Flex told Reuters. "The nomination of Bruno Tshibala is a departure from the accord."
The deal was aimed at stemming the violence that followed Kabila's refusal to relinquish the presidency. It followed two years of failed political dialogues and an impasse between the ruling and opposition parties. The deal called for a new unity government formation to oversee the elections.
Opposition has been claiming that Kabila, who is accused of wanting to stay in power beyond his constitutional limit, is intentionally blocking the implementation of the deal. Kabila has ruled DRC since his father's assassination in 2001.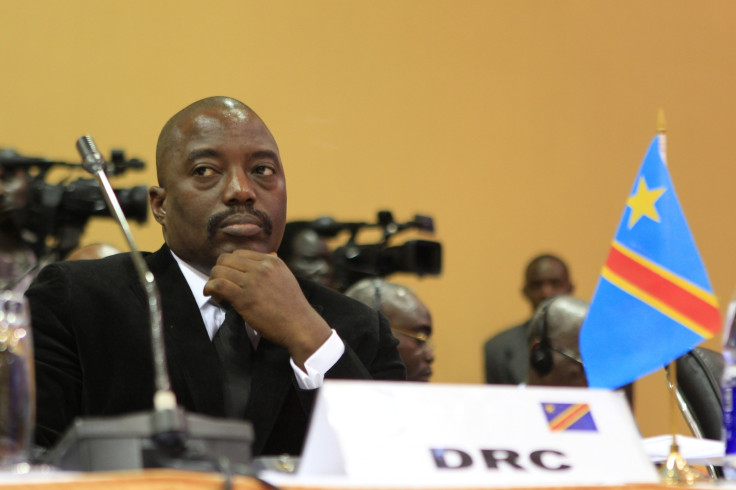 The president's opponent believe that Kabila intends to repeatedly delay elections until he gains time to organise a referendum to let himself contest for a third term- similar to what his counterparts in neighbouring Congo Republic and Rwanda have done, Reuters noted.
However, Kabila has denied all the allegations and said the delay in holding elections were due to financial and logistical difficulties.
Tshibala's appointment comes ahead of a mass march the UDPS leaders have called for 10 April in the capital Kinshasa to protest against the Kabila government's delay in implementing the deal.