One month after the death of its leader Etienne Tshisekedi, and after weeks of tough negotiations, the Democratic Republic of Congo (DRC)'s main opposition coalition, Le Rassemblement, is facing deep internal divisions.
Historic opposition leader Tshisekedi was set to oversee transition of power to a new unity government under a power-sharing deal agreed between the opposition and President Joseph Kabila at the end of last year, thus paving the way for a peaceful handover.
However, Tshisekedi – aged 84 – died on 1 February and rows sparked over whether to hold a national funeral for the symbol of resistance, or who would become his successor. His son, Felix Tshisekedi, and Pierre Lumbi, former minister and another heavyweight of the Rassemblement, were nominated last week to lead the coalition.
The double presidency was seen as a way to solve the problems of competition between ambitious members of the Rassemblement, notably between the G7 coalition and Tshisekedi's UDPS party.
Following the announcement, several Rassemblement actors refused to accept Tshisekedi and Lumbi's appointments, according to Congolese Potentiel magazine. They chose to appoint their own president, Joseph Olenghankoy. The Congolese National Episcopal Conference (Cenco), which brokered the 31 December agreement, was asked to settle the case, but refused to do so on 6 March.
Afrikarabia reported that Lumbi's designation is linked to a "manoeuvre" by exiled opposition leader Moise Katumbi, also a leading figure in Le Rassemblement.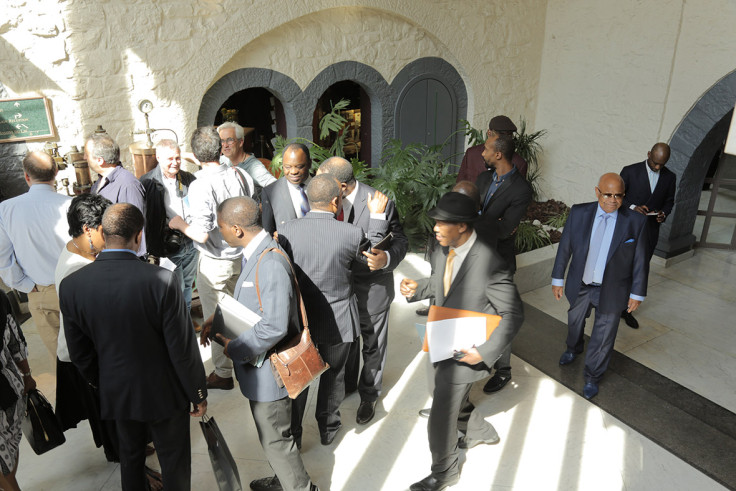 "Currently in the United States to energise his American support and see how the new team (Donald) Trump administration will handle the Congolese case, Moise Katumbi (...) hopes to return quickly to the country to be able to weigh again on the political scene ... and not too leave the field free to Felix Tshisekedi (...) who is also looking at the next presidential (election)."
Another rivalry, between Katumbi and his own brother, Raphael Katebe Katoto, has also become visible, according to Cas-Info news website. While the G7 and the Alternance pour la République (AR) of Katumbi welcomed the double presidency, the AR suspended Katebe Katoto "because of his repeated statements contrary to the (AR) and the Rassemblement".
As explained by Cas-Info, the "enemies" brothers' approach to dealing with Kabila's regime are "at opposite ends". While Katebe Katoto does not rule out getting closer to Kabila, Katumbi has made more offensive comments about the head of state.
For the daily Le Pays in Burkina Faso, "one wonders whether this fight (...), which we have recently witnessed in the Congolese opposition, does not hide a game of interests especially because there are rumours that the government has paid money to some politicians to (make) Le Rassemblement implode".