France has rejected a political agreement setting out postponement of the presidential elections in Democratic Republic of Congo (DRC) to 2018, as tensions are running high in the African country ahead of a day of general strike.
Activists and rights groups have been urging global powers, including the US and EU, to use strong financial pressure to ensure President Joseph Kabila steps down at the end of his second mandate on 19 December, as stated in the Constitution, and end repression against dissenting voices. The country has faced a political impasse after it became clear that presidential elections originally scheduled for November would not take place, a move critics say is an attempt by Kabila to try to hold on to power in Africa's largest copper producer.
After six weeks of political manoeuvring, the so-called "national dialogue" to address the escalating political crisis concluded on 18 October.
Three hundred delegates of the Presidential Majority (MP), a number of opposition parties including FDE, UNC and UNIR, members of the civil society and independent political figures – such as former vice president Azarias Ruberwa and former prime minister Adolphe Muzito – agreed on a signed agreement.
Opposition and civil society reject DRC pact
Describing members of the opposition attending the talks as "Kabila's friends", the margins of the opposition spearheaded by UDPS veteran opposition leader Etienne Tshisekedi, known as the Rassemblement, and the G7 opposition grouping refused to participate. They ejected the pact they described as a "ploy" for Kabila to stay in power and buy time to try to amend the constitution to allow a third term.
The conditions for the Rassemblement to attend a national dialogue include changing the African Union-nominated Togolese talks facilitator Edem Kodjo, setting up a new dialogue and the liberation of all political prisoners.
To protest at the dialogue's conclusions, around 30 members of the pro-democracy youth movement Lutte pour le Changement (LUCHA) led a march to the electoral commission's office in the eastern city of Goma, and delivered a list of 50,000 youth volunteers available and willing to help organise elections.
Residents in the capital Kinshasa have described tensions as running "extremely high" in the city on Wednesday (19 October) morning after opposition leaders and others called for protests and ville mortes (general strikes).
France and EU demand elections in 2017
In the wake of the pact, French foreign minister Jean-Marc Ayrault said a delay in the elections is not the answer to the crisis there and risks fuelling an escalation in violence. Earlier this month, France said it was seeking EU sanctions to press Kabila to step down.
"There is only way to get out of the crisis and that is that President Kabila does not present himself and arranges elections," Ayrault told reporters. "Pushing back the election to 2018, an uncertain date is not the solution. There is a real risk of a clash. There is a danger of violent demonstrations and repression."
This was echoed by the European Union's Foreign Affairs Council, which on 17 October urged Congolese stakeholders that the "dialogue must lead to the holding of presidential and legislative elections as soon as possible in 2017."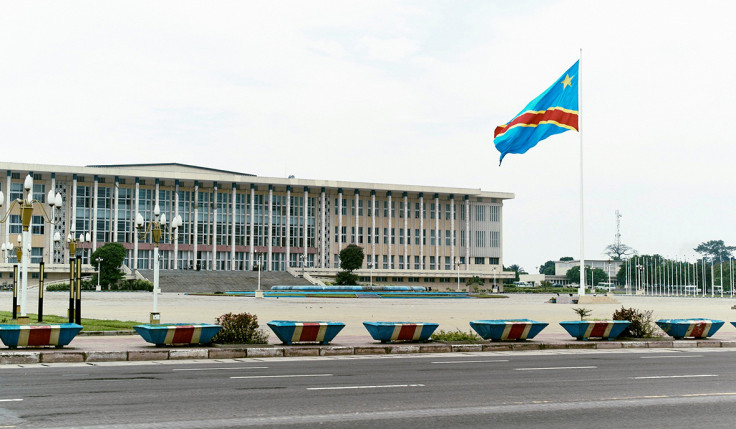 Juvenal Munubo Mubi, a UNC MP who individually signed the agreement on Tuesday, told IBTimes UK: "While it hadn't really clearly expressed its position until a month ago, France is now insisting on 2017. At this point, I don't know how we'll be able to reach a final compromise. Where should we start? By Kabila, in the hope he'll concede a bit?" he said during an exclusive interview in Kinshasa.
After describing how he had compromised on a number of points before signing the pact, Munubo Mubi urged the international community to push both Kabila and veteran opposition leader for UDPS and Rassemblement head Tshisekedi, to find a middle ground.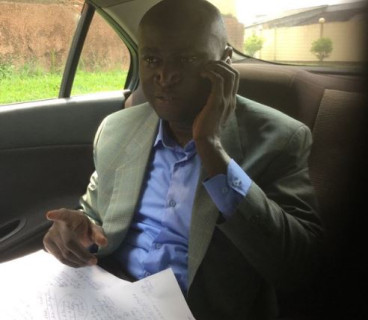 "While the election date of 29 April 2018 is not determined in the agreement, the text says that the elections will be organised six months after the elections are called for on 29 October. I agree with the Rassemblement - I also wanted the elections to be in 2017, but after I saw that the opposition overall agreed on 2018, I bowed down," the politician, who represents Walikale, said.
With regards to Kabila staying in power until a new president is elected, Munubo Mubi said: "It is true that some people would have wanted the text to include that Kabila will not run for a third mandate. Looking back, it was a compromise formula between the presidential majority and the opposition (present at the dialogue)."
The MP said the facilitation should not end with Tuesday's pact, and that the African Union, the United Nations and different Great Lakes Envoys should step in and help all parties find a mutual solution.
"I signed the agreement, but our political work should not stop at this level (agreement). We should not consider that everything is final. We need to maintain contact with the Rassemblement, with Tshisekedi, who also needs to give a bit. The Rassemblement also need to agree to a roadmap on which everybody would agree on, and that would enable us to amiably go into the elections. It should be (AU facilitator) Edem Kodjo's job."
Highlighting the Rassemblement's continued rejection, Munubo Mubi acknowledged that "it would have been better if everyone had adhered to the agreement".
"That is a reason why we need to continue political advocacy maybe even with the head of state (Kabila) because he is the one who is blocking a large inclusion. Within the Presidency, there are no signs of efforts to ease tension, such as the liberation of more political prisoners, or dropping court cases."