DRC 'could explode' if President Kabila does not appoint Felix Tshisekedi as PM today, say experts
Kabila "could either tame tensions or trigger an explosion" says Vava Tampa at Save The Congo.
The term 'D-Day' is on everyone lips in the Democratic Republic of Congo on 7 April, as people hold their breath ahead of a landmark event in Congolese political history.
Signalling a break in the lingering political stalemate, President Joseph Kabila is expected to appoint a new prime minister today after PM Samy Badibanga resigned – as outlined in the 31 December agreement.
Badibanga's resignation comes after the presidential majority and opposition locked horns over a special arrangement allowing for the implementation of the 31 December power-sharing deal. Facilitated by Congolese bishops (Cenco), the deal should lead to a new unity government.
Opposition claimed that Kabila – accused of wanting to stay in power beyond his constitutional limit – is purposefully blocking the implementation of the deal, However, his decision to appoint a new prime minister is seen as a major turning point in the volatile political crisis.
"In a nutshell, today is 'Day Zero'. Joseph Kabila's decision could either tame tensions or trigger an explosion," Vava Tampa, a human rights campaigner and founder of Save the Congo, told IBTimes UK.
It is now up to Kabila to end the suspense by appointing the one who will have the task of organising the next, much anticipated elections.
Congolese said they expect Felix Tshisekedi, the son of the late political heavyweight Etienne Tshisekedi, to be announced as the new prime minister. Tshisekedi, a candidate of the opposition coalition Le Rassemblement (Rally), enjoys a broad and wide support across the country as well as in diplomatic circles in Kinshasa – something his father did not, according to Tampa.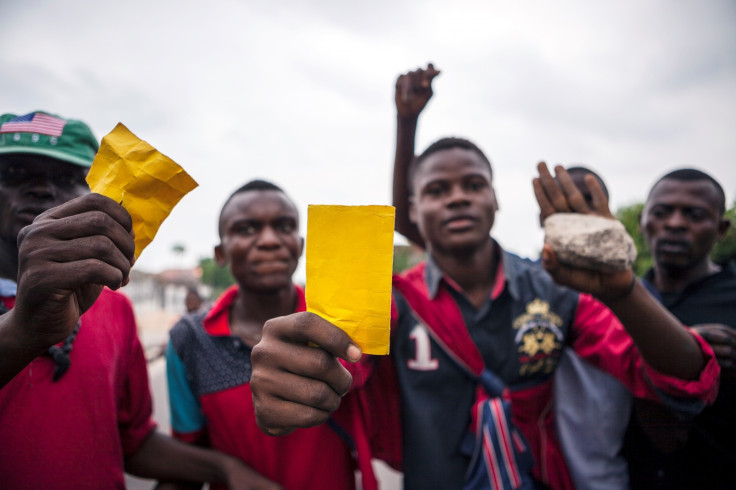 DRC 'could explode' if Kabila doesn't appoint Tsihsekedi today, says Tampa. "However, the regime is not quite keen on him. Joseph Kabila, we believe, wants someone who will grant him a referendum to run for a third term – something which Felix and the vast majority of people in Congo deeply oppose."
Commentators said there are reasons to believe Kabila could decide to appoint Valentin Mubake or Bruno Tshibala. Mubake, who is also of the Rassemblement, was excluded from his UDPS party two days ago. Tshibala, president of the Forces for Renovation for Union and Solidarity (FONUS) party, met with Kabila three days ago, to discuss the implementation of the political accord.
"We expect much of the country to explode if Felix is not appointed," Tampa said. "Both (Mubake and Tshibala) were once dear followers of the late Etienne Tshisekedi and camarade-in-arms with Felix but – we believe – they have recently begun exchanging their services to the regime for money," Tampa says.
"The regime believes they could grant Joseph Kabila a referendum on a third term."
Other potential names include Raphael Katebe Katoto – the older brother of opposition leader Moise Katumbi – and Roger Lumbala, a former head of the M23 Congolese rebels turned leader of the RCDN party. Newspaper Forum des As also suggested Rassemblement member and Congo Na Biso leader Freddy Matungulu could be considered for the top post.
The newspaper warned that Kabila could remain "faithful to his tradition" of announcing the "Chef's great surprise". In 2012, the President had surprised commentators by appointing Augustin Matata Ponyo and, last year, he surprised the Congolese by nominating Badibanga as head of his government.
There are fears that armed groups may be trying to capitalise on the prevailing political uncertainty to cause widespread violence and instability in an already fragile country.
© Copyright IBTimes 2023. All rights reserved.