A guerrilla group fighting for independence for the oil-rich Angolan province of Cabinda has called on the international community to pressure the Angolan government into sitting down at the negotiating table.
The Front for the Liberation of the Enclave of Cabinda (FLEC) is an anti-Angolan movement campaigning for independence of the exclave and Angolan province of Cabinda, formerly called Portuguese Congo.
Densely forested, Cabinda is separated from Angola by a strip of land belonging to the Democratic Republic of Congo (DRC) on the south and the east, and it borders the Republic of Congo on the north.
Speaking exclusively to IBTimes UK, Jean-Claude Nzita, spokesman for FLEC-FAC, a prominent FLEC faction that announced the resumption of an armed independence struggle in February 2016, accused Angola of waging war on the Cabindan population, and rejected claims FLEC is a "terror" group.
"Contrary to what people think, the FLEC is not a group of thugs. We are not violent, we are not terrorists," said Nzita, grandson of the late Nzita Henriquez Tiago, who founded the FLEC – a union of three guerrilla secessionist movements – in 1963.
Cabindan independence movements describe the occupation of the 10,000km2 territory by Angola as illegal. While it was believed that FLEC had fizzled out following a 2007 peace agreement, clashes between the Angolan Armed Forces (FAA) and the rebels intensified last year.
"We never went to attack civilians. But we are terrorised by the Angolan government and we have to always defend ourselves against FAA attacks against our positions. We have always favoured the dialogue. We need to talk to pacify Cabinda, but Angola refuses to, and sends in the army instead."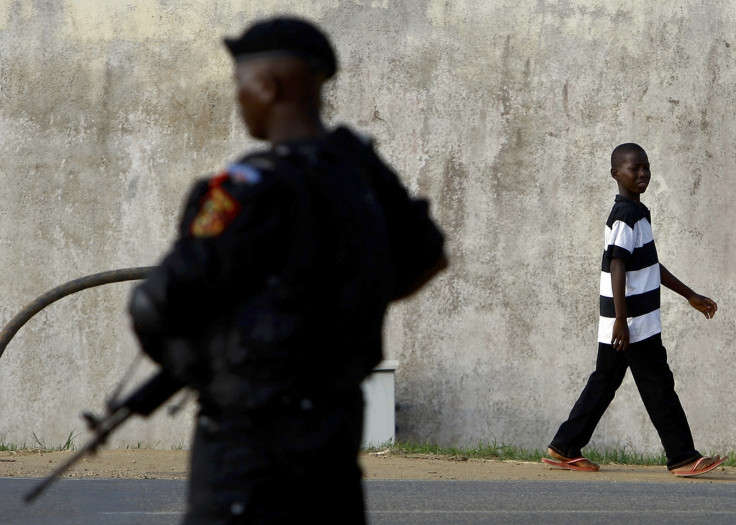 Describing a "war of occupation", the Secretary in charge of Information and Communication for FLEC-FAC, who asked that his location be withheld, dismissed Angola's claims that there is no war on the small territory, whose population of 700,000 almost equates that of Luxembourg. Provincial governor Aldina da Lomba Catembo, for instance, has insisted that the group "does not exist".
"Angola always claims there is no war in Cabinda – but their army is always there. Cabinda is militarised. There are regular clashes. On 5 April, at least four soldiers of the FAA were killed in Chimbanza area in the Necuto region. One FLEC fighter, Adriano Kinono Balenda, was killed in the fighting," Nzita explained.
While FLEC has been accused of threatening foreigners working on its territory, Nzita insisted the group only "advised" foreigners to be careful because the territory is at war.
"We are asking the foreigners living or working in Cabinda to be very careful. These are not threats. We are not against them, they can come and work here because we need them, when Cabinda is peaceful and stable. But for the moment, we cannot guarantee their security."
Asked to comment on past threats of kidnappings or attacks, Ntiza said: "We are from another (new) generation, we don't share the same vision. When the kidnappings (carried out by FLEC) happened I was not even born. We don't need abductions and we don't want to mistreat foreigners, we just need the West to take an interest in us, to work together when the territory is pacified."
"That's why we need the international community to open its eyes. Angola is hiding the Cabindan issue, because of the petrodollars," Nzita added, in reference to the small territory's vast hydrocarbon wealth.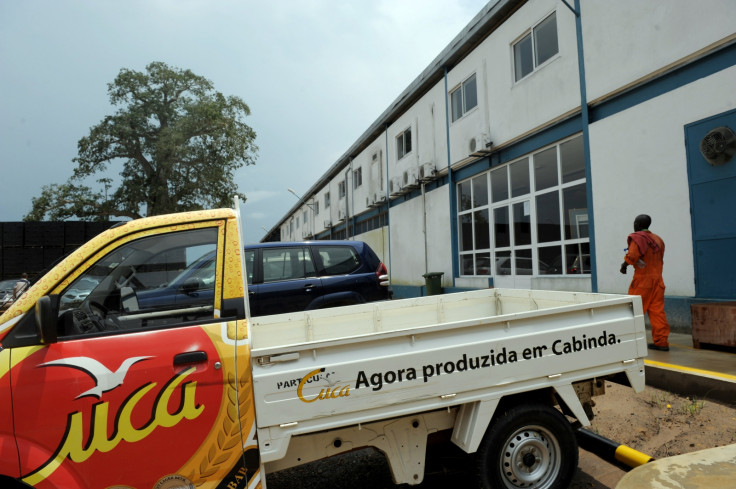 Cabinda produces 700,000 barrels (110,000m3) of crude oil per day, and is associated with some of the world's largest oil companies, including Angip Angola, Chevron, and Total. Its production accounts for 50% of the oil output from Angola, Africa's top petroleum producer.
"Our territory contributes to Angola's economy, but in Cabinda today, there are no jobs or electricity, only suffering, even if we produce petrol." Indeed in spite of its oil wealth, the heavily guarded territory is one of Angola's poorest provinces.
"We would like to issue a call to the international community, to the Angolan government to come and have a dialogue with Cabindans. Maybe multinational companies with interests in Cabinda can pressure Angola into sitting down at the negotiations table with us?"
Highlighting how the Sudans were divided in 2011 and how Timor Oriental became independent in 2002, Nzita questioned why Cabinda – that has a distinct ethnic make-up and shares neither culture nor borders with Angola – can not obtain independence.
"The FLEC-FAC fights for the auto-determination of the Cabindan people. The Protectorate of Cabinda is recognised by the Portuguese Constitution. Cabinda is not Angola, and has never been Angolan. It was illegally annexed. Angola bring violence to Cabinda," Nzita said.
The Organisation of African Unity, now African Union, in 1964 stipulated Cabinda was the 39th African state to be decolonised – distinctively from Angola, which was the 35th on the OAU's list.
"We want the international community to take an interest – especially the United States Ambassador to the United Nations Nikki Haley. She needs to know. The world should not concentrate only on Iraq or the DRC," he added.
"No one speaks up about the Cabinda. But people die in Cabinda, there are serious violations of human rights and exploitation in Cabinda. People in Cabinda are not allowed to protest. We are a people dying in silence."