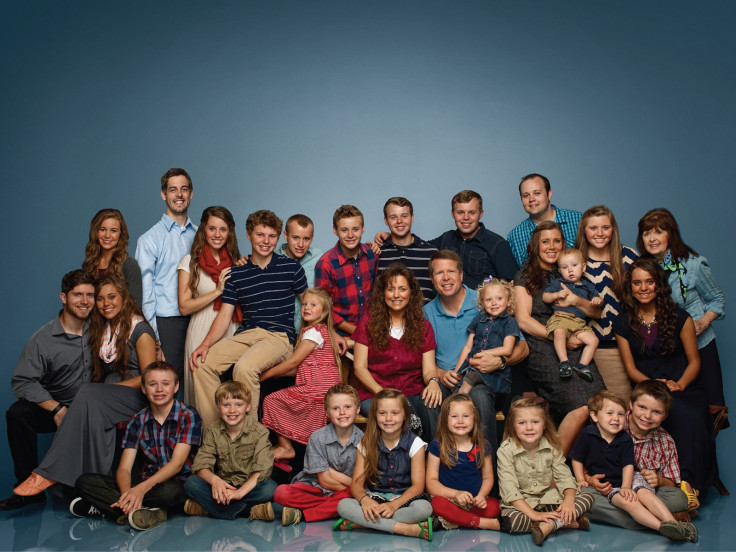 Josh Duggar left the faith-based rehab and reunited with his famous family just days before the premiere of TLC's Jill And Jessa Counting On. He completed a residential rehabilitation programme to deal with his pornography addiction at the rehab facility in Rockford, Illinois he joined in August 2015.
Jim Bob and Michelle Duggar have released a statement on behalf of the family saying Josh will focus on "rebuilding relationships".
Read the full statement here: "Josh has completed his residential rehabilitation program. We are so thankful for everyone who worked with Josh in this program. It was a crucial first step in recovery and healing for Josh. Josh has now returned to Arkansas, where he will continue professional counseling and focus on rebuilding relationships with his family. We look to God for help and guidance and place all of our trust in Him. We are forever grateful for the love and prayers offered by so many and hope you will continue to pray in the days ahead."
His release has sparked speculation regarding the disgraced reality TV star's appearance in the much anticipated docu-series.
People Magazine has confirmed that the eldest Duggar son, who admitted to being addicted to porn and cheating his wife with the help of multiple dating websites, will not appear in Counting On.
A series of promos released by TLC, however, hint at Anna's involvement in the show along with the other Duggar daughters. "I don't know what I'm stepping into," Anna, who appeared much more confident as opposed to the emotional wreck she appeared to be previously, told the camera.
"I don't know how to handle each situation. It's not anything I ever would have thought I would walk through. [I tell myself,] 'Just do the next right thing, have the next right response for the next 15 minutes.'"
Jill And Jessa: Counting On will premiere on TLC on 15 March. The show will feature the lives of Jessa and Ben Seewald after their son's birth and Jill and Derick Dillard's life in Central America during their missionary work. Other Duggar siblings will also feature in the show but there is no news about Jim Bob and Michelle's appearance in the same.