Former Chelsea caretaker manager Ray Wilkins believes the club should look to their youth team in search of a replacement for midfielder Frank Lampard, who looks set to leave Stamford Bridge at the end of the season.
Lampard's current deal in west London expires at the end of the season and with club's ruthless stance against players in their 30s, the England international looks set to leave the club without negotiating a new deal.
But Wilkins believes Chelsea needn't look far in their search to replace the legendary midfielder, stating that loan duo Nathaniel Chalobah and Josh McEachran could fill the role next season.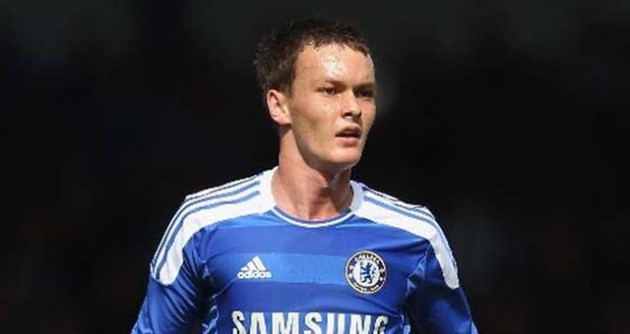 "Nathaniel Chalobah is out at Watford at the moment on loan with Gianfranco Zola, and doing a very good job as a holding midfield player - he should be an outstanding young footballer," Wilkins said.
"And, of course, Josh McEachran is out at Middlesborough, and he's another outstanding young man.
"There's not too many others, so it's a very important phase as far as Chelsea are concerned, because the academy has been a very important part of their planning for the past five or six years."
Chalobah has made 19 starts for a Watford side who are sustaining a challenge for promotion from The Championship, which McEachran, after an uncertain spell at Swansea City, has found his feet under Tony Mowbray at Middlesbrough.
Lampard meanwhile stands eight goals away from Chelsea's all-time goalscoring record having netted four goals in his last six appearances and Wilkins finds it difficult to comprehend why the club want to rid themselves of one of their most decorated players.
"It's a tad premature, but Chelsea have decided that this is the way they want to proceed. I think it's been very heavily thought out, and I wouldn't have thought that the hierarchy at Chelsea would have come to this decision in a rash manner," he said.
"When the new manager comes in, it looks very much like he will have a clean slate to work from. It's been an extremely successful period since Roman Abramovich has been at Chelsea, so I would imagine that he would still like to be winning in transition."