The journalist who spearheaded investigations into corruption in Malta had been warned that her life was in danger months before her death in an apparent car bomb attack.
Tributes have been pouring in for Daphne Caruana Galizia, 53, who was killed when her car was destroyed by an explosive device on Monday (16 October) shortly after she left her home in Bidnija, near Mosta.
She had been the scourge of Malta's political elite as well its underworld with her website that would get more readers than the country's newspapers.
Most recently she had accused Malta's prime minister, Joseph Muscat and two of his aides, with being linked to offshore companies and payments from the government of Azerbaijan.
The claims led MEPs to call for the departure of Muscat, who has denied any wrongdoing. Muscat has also condemned the killing and vowed to bring the perpetrators to justice.
But in posts underneath one of her articles six months ago, Galizia had been warned to take care of herself and her family. One comment urged her to "use money from the crowd fund to get proper security, if there isn't enough, we will give in more donations".
In a reply to the comment, she wrote: "The money from the crowd fund is used up: Almost 50,000 euros is deposited in court and the remainder are going on court fees to respond to the mountain of libel suits filed by crooked politicians and bent businessmen".
In addition, she had filed a complaint to the police two weeks ago to say she had received threats, Malta Television reported.
Galizia had been investigating the revelations from the Panama Papers, the 11.5m documents leaked from the law firm Mossack Fonseca. WikiLeaks founder Julian Assange has offered a 20,000 euro reward for any information that leads to the conviction of her killers.
A vigil was being held for her on Monday night (16 October) and many paid their respects on social media.
Frans Timmerman, first vice-president of the European Commission wrote: "Shocked and outraged by murder of journalist Daphne Caruana Galizia. If journalists are silenced, our freedom is lost".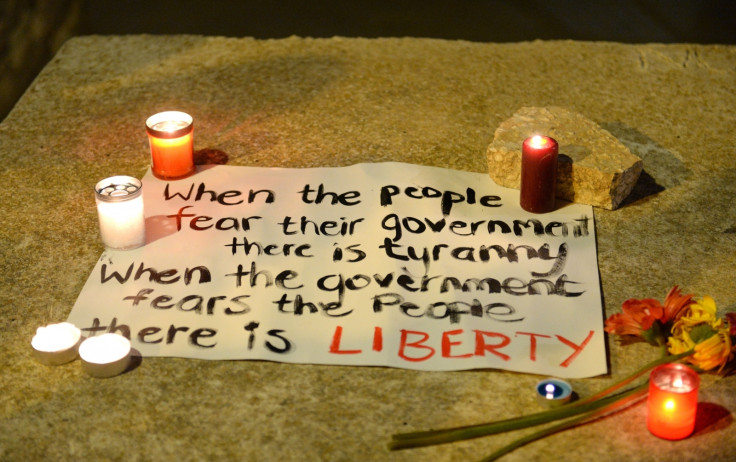 Maltese MP Simon Bisuttil wrote: "The rule of law has collapsed. Our democracy is at stake."
Muscat, whose Labour party won an election he called early because of the blogger's allegations linking him and his wife to the Panama Papers scandal, said in a televised statement: "I condemn without reservations this barbaric attack on a person and on the freedom of expression in our country".