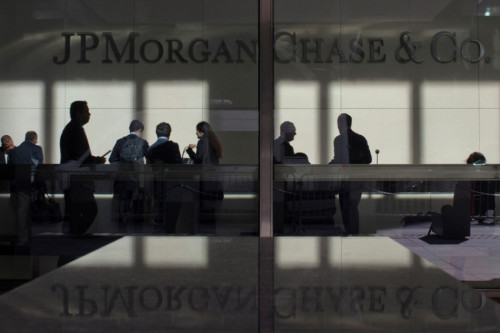 US banking giant JP Morgan Chase & Co blocked a US regulatory investigation into its relationship with Bernard Madoff, who was convicted over a multibillion-dollar Ponzi scheme.
Government official Rich Delmar told Reuters that the US Treasury Department's Office of the Inspector General (OIG) was examining whether JPMorgan interfered with the Office of the Comptroller of the Currency's (OCC) attempts to probe the bank's relationship with Madoff.
However, the largest bank in the US nipped the inquiry in the bud, Delmar, counsel to the inspector general, said.
Delmar added that Madoff had also admitted JP Morgan's attempts to stop the OCC from getting details about their relationship.
"The OIG sought to obtain information from the bank on this issue, in order to test Madoff's assertions," Reuters quoted Delmar as saying.
In order to counter the OIG's demand for certain documents, JP Morgan invoked attorney-client privileges and the US justice department agreed with the bank, "a source briefed on the situation" told Reuters. As a result, the OIG dropped the inquiry.
Settlement
Madoff had been using JP Morgan for dealings during his decades-long investment scam.
The regulators have accused JPMorgan of ignoring warning signs that Madoff's business was a fraud, as it had received more fees and commissions for their services provided to the fraudulent business.
After the fraud was uncovered, Madoff was arrested on 12 December, 2008, for his Ponzi scheme valued at $64.8bn (£39.7bn, €47.1bn). He pleaded guilty later and was sentenced to a 150-year prison term.
The fraud has resulted in estimated losses of about $17.3bn for investors.
There were media reports that the bank and the US federal authorities are nearing settlements over its involvement in the case. The parties have agreed on tentative deals involving about $2bn in penalties and a rare criminal action.
The bank will have to pay more than $1bn to resolve the criminal case, and the rest of the fines would be imposed on the flaws in the bank's money-laundering checks.
The government will use a large portion of the money to compensate the victims in the scheme.
The settlement also involves a so-called deferred prosecution agreement, which would list the bank's criminal violations in a court filing. However, it would not formally charge the bank as long as it pays the penalties and acknowledges its wrongdoings.