JP Morgan to Pay Largest Ever Settlement in US History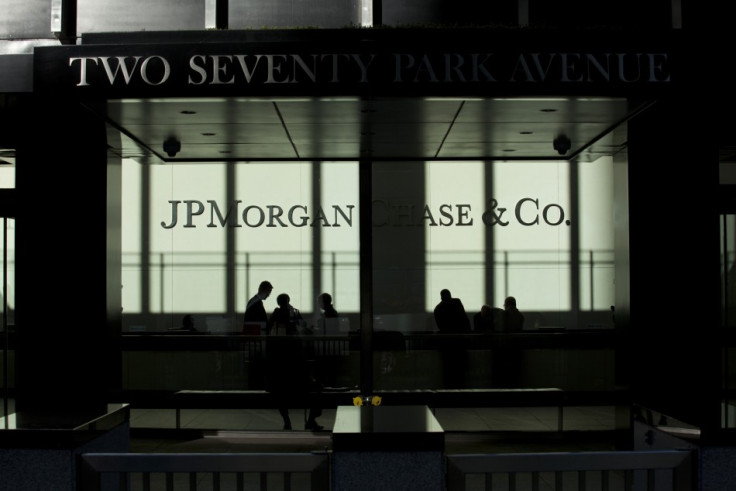 US banking giant JP Morgan Chase will pay the largest ever amount by a public company to settle lawsuits with regulators, after the bank admitted wrongdoing in selling poor-quality mortgage-backed securities to state-controlled firms.
The biggest bank in the US will pay $13bn (£8bn, €9.6bn) to the government in order to settle claims that it misrepresented the quality of its mortgage assets in the lead up to the financial crisis. The settlement amount is the largest ever between the government and a corporation, according to the Associated Press.
It is nearly triple the $4.5bn in fines and penalties paid so far by British oil and gas giant BP over the 2010 Gulf of Mexico oil spill.
The deal includes a $4bn relief package with US Department of Housing and Urban Development, and a $4bn settlement with the Federal Housing Finance Agency, which manages government mortgage financing companies Fannie Mae and Freddie Mac.
"$13B settlement w/ #JPMorgan is the first to resolve charges of misconduct by banks after 2008 #financialcrisis & is largest ever," New York Attorney General Eric Schneiderman tweeted earlier.
Nevertheless, the settlement does not clear JP Morgan or its employees from any possible criminal charges, according to the US Justice Department.
The settlement that ends a string of lawsuits against JP Morgan comes after several months of negotiations between the Justice Department and the bank. The Department of Housing and Urban Development and several US states also took part in the talks.
The parties reached a tentative agreement in mid-October.
JPMorgan is the third bank to strike a deal with investors over low-grade mortgage-backed securities issued prior to the financial crisis.
Automotive financial services firm Ally Financial was ordered to pay $7.3bn to bondholders in trusts issued by Ally's bankrupt mortgage lending arm, Residential Capital.
In 2011, Bank of America agreed to pay $8.5bn to 22 institutional investors. That deal awaits court approval.
Rising Legal Costs
The bank has recently been suffering from high costs related to a number of lawsuits. In October, JPMorgan set aside $23bn to cover litigation expenses.
It already stumped up nearly $1bn in fines in September related to the London Whale trading scandal, which has cost the bank billions of dollars in legal losses.
In the same month, JP Morgan had to pay another $390m in refunds and $80m in settlement of charges that it incorrectly billed its credit card customers for identity theft protection.
In July, the bank paid $410m in fines and repayments over alleged manipulation of California and midwest electricity markets.
Earlier in November, JPMorgan agreed to pay $4.5bn to 21 institutional investors in 330 residential mortgage-backed securities (RMBS) trusts issued by JPMorgan and Bear Stearns, which it acquired during the financial crisis.
© Copyright IBTimes 2023. All rights reserved.