JPMorgan London Whale: Javier Martin-Artajo Refuses Extradition to US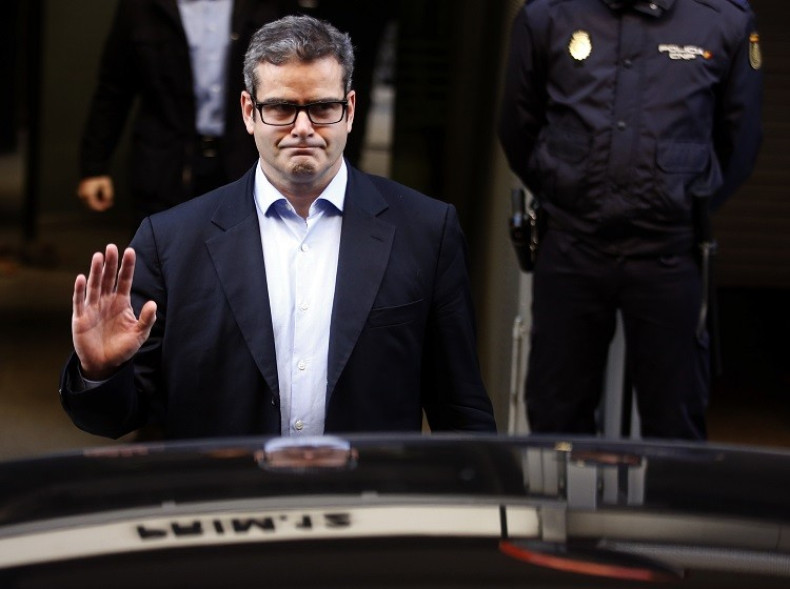 Ex-JPMorgan trader Javier Martin-Artajo is refusing to be extradited voluntarily from Spain to the US where prosecutors have charged him with allegations of fraud in relation to the London Whale trading scandal.
Martin-Artajo told a judge at Spain's National Court he would not leave his native Spain to face charges in the US and demanded the judge "request more information about the case from the United States," an anonymous court source told Agence-France Presse.
The Spaniard headed up the JPMorgan team that made a series of catastrophic trades resulting in a $6.2bn (£4bn, €4.7bn) loss for the bank.
Along with his junior colleague Julien Grout, who was tasked with recording and distributing daily values on the team's positions, Martin-Artajo was charged with four counts, including wire fraud, falsifying books and records, making false filings with a US regulator, and conspiracy.
Bruno Iksil, the French JPMorgan trader based in London who made the enormous bad bets, was not charged by prosecutors because the trades were legal. US prosecutors contend that there were subsequent attempts by Grout and Martin-Artajo to cover up the losses, something both men deny.
The London unit in which all three men worked was JPMorgan's Chief Investment Office, and the portfolio in which billions of dollars were lost was specifically designed to hedge the bank's risk exposure.
Regulators have already slapped JPMorgan with $1bn in fines over the London Whale scandal because of the bank's weak compliance and risk controls.
Scandals
JPMorgan has bit hit by a number of scandals since the financial crisis.
It emerged US regulators are probing its commercial relationship with ex-Chinese Prime Minister Wen Jiabao's daughter amid a wider corruption probe into links between the bank and China.
Wen Ruchun, or "Lily Chang" as she was known, was paid $75,000 a month for two years by JPMorgan through her firm Fullmark Consultants, which only had two employees.
While Wen Jiabao was prime minister, JPMorgan won the contract to underwrite the $5bn IPO of state-run China Railway Group, which builds rail infrastructure in the country.
A confidential letter from Fullmark to JPMorgan, which NYT said it had seen, claimed the consultancy "introduced and secured" this business for the bank. JPMorgan faces no allegation of wrongdoing over the contract with Wen Jiabao's daughter.
In October, JPMorgan agreed to pay one of the largest financial penalties in history after sealing a tentative $13bn deal with the US Department of Justice to put an end to a raft of government mortgage product-related probes.
The bank posted a loss of $380m for the third quarter of 2013 after being hit with $9.2bn worth of legal expenses. It was JPMorgan's first ever quarterly loss under chief executive Jamie Dimon.