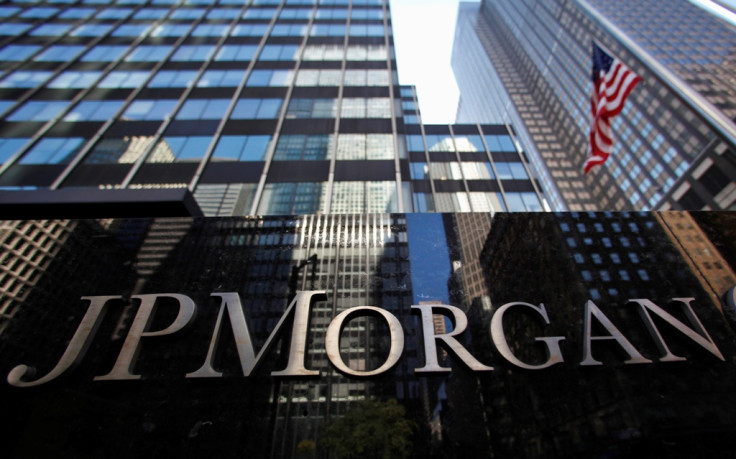 Shares in JPMorgan fell in pre-market trade in New York after the US bank reported a 6.6% drop in quarterly profit on higher legal costs and after it set aside more funds to cover bad loans.
JPM's stock was down 3.11% at 09.19 EST on 14 January after the biggest US bank said its net income in the fourth quarter of 2014 fell to $4.93bn (£3.24bn, €4.19bn), or $1.19 per share, from $5.28bn, or $1.30 per share a year ago.
Quarterly revenue on a managed basis fell 2.3% to $23.55bn.
JPM said legal expenses rose to about $1.1bn in the fourth quarter from about $847m a year earlier. After tax, legal expenses totalled $990m.
Net income for the full year was $21.8bn, against $17.9bn a year ago. Revenue for 2014 was $97.9bn, down 2% against $99.8bn for the preceding year. Meanwhile, JPMorgan said it paid its investment bank employees 27% of revenue in 2014, down from 33% in 2013.
Jamie Dimon, chairman and CEO of JPMorgan, said in a statement: "2014 was a record year for the firm for net income and EPS. We delivered on our commitments - including business simplification, controls, expense discipline and meeting our capital targets for the year - while maintaining excellent customer satisfaction rankings... Each of our businesses and the company are very well positioned going into 2015 for long-term growth and success."
In November 2014, the bank agreed to pay $1bn in penalties to a regulator in the UK and two in the US over its conduct in foreign exchange markets. Probes into that and other areas of the bank's business are continuing.
In 2014, the bank's profit was hit by government penalties for failing to report suspicions of a racket by Ponzi-schemer Bernard Madoff.
JPM set out to resolve the bulk of its legal liabilities in 2013, when it agreed to pay over $20bn in settlements, Reuters reported.