Juan Mata has insisted that Roberto Di Matteo's uncertain future with Chelsea will not be a problem for the club as they prepare for the Champions League final with Bayern Munich.
Di Matteo was seen as very much a temporary replacement when he took over from the sacked Andre Villas-Boas, but the Blues' performances since have made a serious case for the Swiss-born tactician to take on the role permanently.
And as Chelsea look ahead to tomorrow night, and aim to win the Champions League for the first time in the club's history, Matta says he is not concentrating on anything but that 90 minutes on the pitch in Munich.
"No, I think it's not a problem now," he told the Daily Mail when asked about Di Matteo's future. "We are only thinking of the final. We are all happy with Robbie - he's a very, very good manager - but we don't know [what will happen]."
Mata admits that a big motivation for Chelsea to win the match tomorrow night is that they face being excluded from the competition altogether next season if they don't.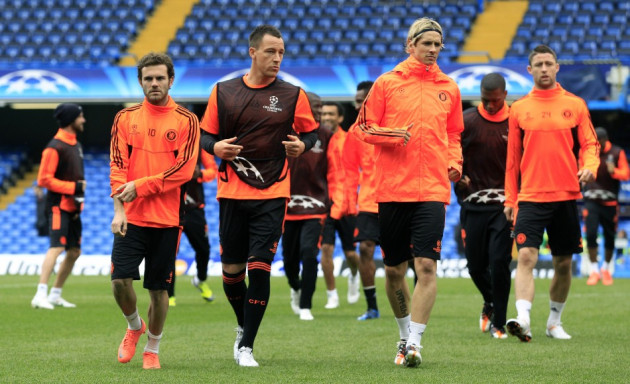 "We want to play in the Champions League and we want to win this year to play next season," he explained. "Our objective is to play in the Champions League. We're only thinking of winning and, after that, let's see."
When asked if he was proud to be essentially representing the English league in the competition since Arsenal were knocked out in the round of 16, Mata replied: "Yes, we are, we are.
"A lot of good teams like Tottenham, Arsenal, Man United played in European tournaments but now we are going to play in the Champions League final, representing England as well.
"We won the FA Cup. It's true that in the Premier League, it hasn't been an easy season for us.
"But now we have the chance to play in the Champions League next year by winning the trophy, so it will be amazing for us to win it."
Mata was one of Villas-Boas' purchases last summer, and though the changeover in managers has no doubt had an effect on the team, the Spain international has complete faith in his teammates.
He added: "I have a lot of confidence in them. I think no matter who plays, we are Chelsea. We have 24, 25 players ready to play."