Juan Mata has spoken in glowing terms about former Chelsea manager Andre Villas-Boas who he believes is good enough to one day manage Spanish giants Real Madrid.
The Spanish midfielder worked with the current Tottenham boss at Chelsea and it seems he has left a lasting impression on Mata, despite only being in the job for just over eight months.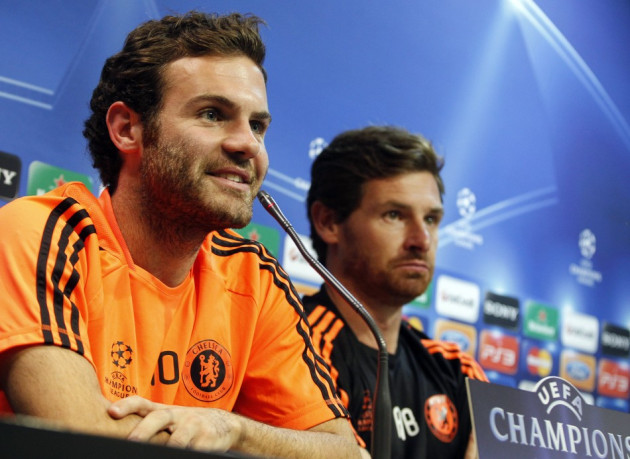 Villas-Boas has excelled with Tottenham this season and is hoping to guide the north London club to a top four finish. But it seems Mata is not surprised by his success and believes he could one day end up managing one of the biggest club's in Europe.
"He's a great manager, modern and young, but with experience and titles already under his belt," Mata is quoted as saying in Marca.
"Even though in Chelsea things haven't turned out so well for him, he was always good to me. We have a sound relationship and I´ll always be thankful to him. He's a manager capable of training Real, or any other team."
Chelsea are on the hunt for a new manager and while Mata has sung the praises of Villas-Boas, it is clear that he would never consider a return to Stamford Bridge. Instead it is another former manager in Jose Mourinho who has been heavily linked with the job.
The Real Madrid manager has always stated his desire to return to the Premier League and remains the favourite to take charge of Chelsea next season.
While Mata admits that Mourinho is one of the best managers in world football he also made it clear that he was extremely happy working with Rafa Benitez.
"Mourinho did a great job at Chelsea. A fair few trophies were won, and the fans are still grateful to him, although today Mourinho is the manager of Real Madrid and Benitez Chelsea's. Lest we forget", added the midfielder.
"Of course Mourinho is one of the best managers around today, but I don't know what will happen. For now, I'm enjoying working with Benitez and his way of training."
Benitez has made it clear that he will leave Chelsea in the summer and there will be yet another manager brought into the club.
Mourinho remains a firm favourite with the Chelsea supporters but in recent weeks there has been a suggestion that David Moyes could be considered and he is now the third favourite with the bookmakers.