Jubilee Line delays: London Underground rush-hour chaos as Canary Wharf closes due to flooding
Passengers evacuated from station as TfL said no trains would be stopping due to heavy rain.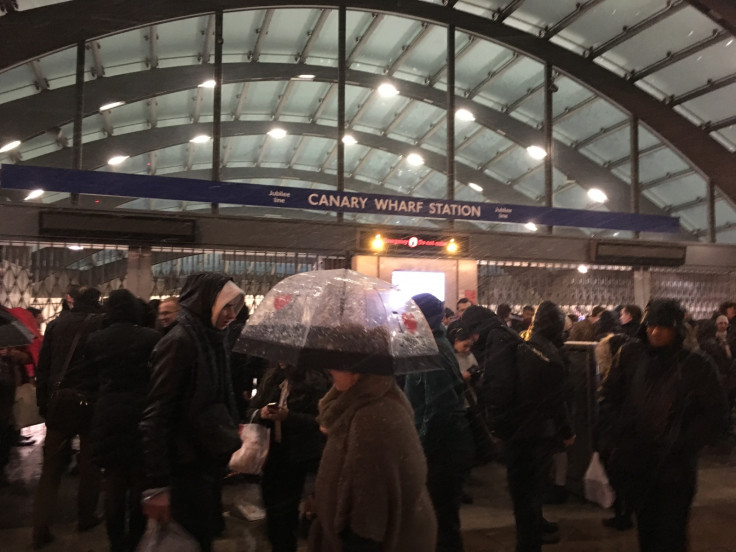 Passengers at Canary Wharf faced severe delays to their journeys after the tube station was closed during rush hour due to flooding from heavy rain.
Commuters were evacuated from the Jubilee Line station shortly before 6pm on Thursday evening (12 January).
Trains were prevented from stopping as engineers worked to resolve the problem, said by Transport for London (TfL) to result from "flooding caused by heavy rain".
Queues of passengers were seen struggling to leave the station area to find alternative routes home.
But when the station re-opened about 30 minutes later, packed crowds of passengers flooded back in leaving hundreds stuck in long queues.
One user on Twitter wrote: "Absolute madness at Canary Wharf, real chance of someone getting crushed. Sort it out."
Another wrote: "Dry all month snows for an hour and #canarywharf station closes from flooding - classic."
While many parts of the UK have seen snowfall, London has experienced mostly heavy rain for much of the day.
© Copyright IBTimes 2023. All rights reserved.