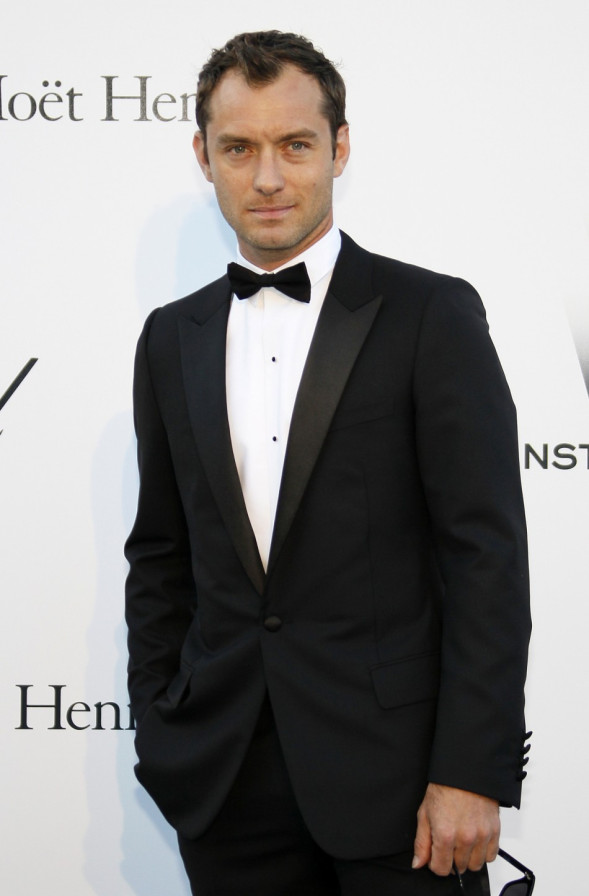 Congratulations are in order for Jude Law who has become a father for the fifth time.
The Hollywood actor welcomed a baby girl with ex-girlfriend Catherine Harding, who also goes by the name Cat Cavelli.
A rep for the 42-year-old Sherlock Holmes actor confirmed the baby news to E! Online in a statement, saying that he was "delighted".
"I can confirm the arrival of Jude Law and Catherine Harding's daughter. Both are delighted and continue to ask that their privacy and that of their child be respected." The girl's name is yet to be revealed.
The proud parents are said to have conceived the child in May or June 2014, when the British actor was filming movie Spy in the Czech Republic. They are no longer romantically involved.
In October, a spokesperson for Law announced that the former couple were expecting their first child together, telling the Mail Online: "I can confirm that Jude Law and Catherine Harding are expecting a child together in the spring. Whilst they are no longer in a relationship, they are both wholeheartedly committed to raising their child.
"They consider this a private matter and other than this confirmation no statement will be made. I ask that you respect the privacy of all parties involved and their families."
At the time of the pregnancy announcement, The Mirror reported that Harding, 23, had moved into a new house in Hampstead where she will bring up the baby. A source also detailed their relationship telling told the publication: "It all happened very quickly. They met a little while ago and fell for one another, then Cat told friends that she was going out to Prague, that's when it emerged that she was in a relationship with Jude."
Law should be an expert at fatherhood as the Grand Budapest Hotel actor already fathers three children with ex-wife Sadie Frost, Rafferty, 18, Iris, 13, and Rudy, 12, while he also has a five-year-old daughter, Sophia, whom he shares with ex-girlfriend Samantha Burke.