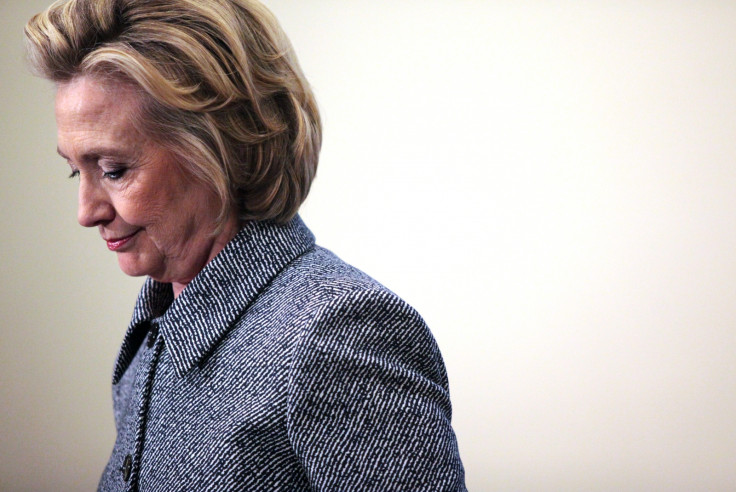 An FBI investigation has reportedly uncovered a further 14,900 secret emails and documents that were cached on Hillary Clinton's personal server while she worked as secretary of state, according to reports on Tuesday (23 August).
The correspondences were not turned over by her lawyers, officials revealed. But now a federal judge is ordering them to be reviewed for public release in the run-up to the presidential election.
The new leak follows the State Department relaunching an investigation in July 2016, into the emails that Clinton kept on a personal server to determine if any classified information had been mishandled.
US District Judge James Boasberg has ordered the State Department to attend the hearing on 22 September 2016, with a plan for a timetable to release the new documents, which the FBI turned over to the agency in early August 2016.
The new documents represent a 50% increase to the 30,000 emails Clinton's lawyers had deemed work-related and voluntarily turned over to the State Department in late 2014. But it is unclear how many of the records are emails.
The initial plan, which the judge has rejected, called for release of the new documents in stages, beginning in the middle of October just before the early November presidential election. An earlier date could spell trouble for Clinton's race for the presidency if anything damning or controversial is uncovered.
The FBI previously recommended that Clinton should not face any criminal charges for keeping the emails on a private server.
Bad news for the Clinton campaign
Conservative nonprofit advocacy organisation, Judicial Watch, whose lawsuit is forcing exposure of the documents, also won the right to release a series of email exchanges between a former Clinton Foundation executive and Huma Abedin, the deputy chief of staff for Clinton while she was secretary of state.
The emails have raised questions about potential conflicts of interest between the private Clinton Foundation and Hillary Clinton's position as secretary of state.
The 725 pages of released correspondence from Abedin reveal how the Clintons' international network of friends and donors was able to connect to Clinton and her inner circle during her stint running the State Department, the Washington Post noted.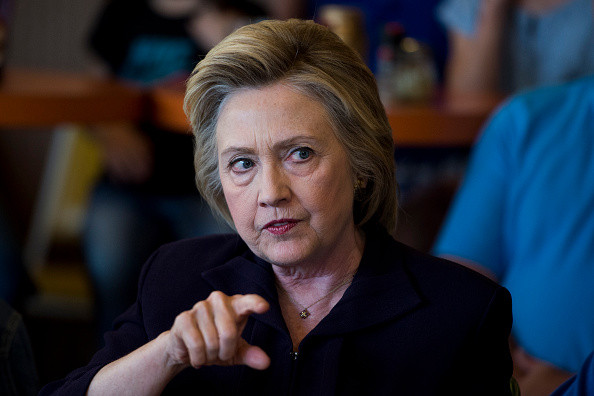 Freedom of information to determine 'releasable' emails.
A Judicial Watch spokesman hailed the new order concerning the still-to-be-released documents, and accused State Department lawyers of "slow walking and stonewalling" the release of the information.
"They're Clinton emails that haven't been looked at yet by the American people, by the State Department, so they're going to have to evaluate them under the Freedom of Information Act and see what's releasable. It's a big number of documents. Just think, 30,000 or so were released initially by Mrs Clinton, and now we're talking potentially at least 15,000 more emails being subject to review," spokesman Tom Fitton said on CSPAN.
State Department spokesman Mark Toner said the agency previously agreed, voluntarily, to hand over emails sent or received by Clinton in her official capacity as secretary from 2009 to 2013, but that tens of thousands of documents still need to be "carefully appraised at State" to separate official and personal records, the Washington Post reported.
"[The] state has not yet had the opportunity to complete a review of the documents to determine whether they are agency records or if they are duplicative of documents State has already produced through the Freedom of Information Act," Toner said in a statement.
Clinton campaign spokesman Brian Fallon said: "As we have always said, Hillary Clinton provided the State Department with all the work-related emails she had in her possession in 2014.
"We are not sure what additional materials the Justice Department may have located. But if the State Department determines any of them to be work-related, then obviously we support those documents being released publicly as well."
Clinton recently said she was encouraged to keep emails on a personal server by former secretary of state Colin Powell, who reportedly used a personal account for nonclassified information, according to NBC News
But Powell told People magazine: "Her people have been trying to pin it on me. The truth is, she was using [the private email server] for a year before I sent her a memo telling her what I did."