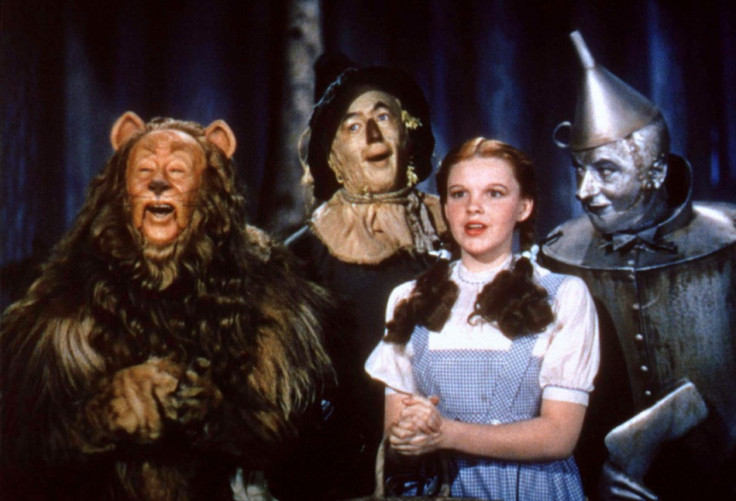 For most people, 1939 fantasy The Wizard Of Oz evokes great memories of their childhood with its incredible score, quotable lines and innovative use of Technicolor. But for the Judy Garland − the tragic Hollywood icon cast as Dorothy − what she endured behind the scenes robbed her of any fond memories she had of the experience.
According to Garland's ex-husband Sid Luft, the then 17-year-old actress was repeatedly sexually assaulted on set by the male actors that played the Munchkins. He detailed the alleged molestation in his memoir, Judy and I: My Life with Judy Garland, which is finally being published nearly 15 years after his death.
"They would make Judy's life miserable on set by putting their hands under her dress," reads an excerpt. "The men were 40 or more years old."
Luft added that the diminutive actors thought their size afforded them certain liberties. "They thought they could get away with anything because they were so small."
This is not the first time the actors that played the Munchkins have been called out for their off-screen debauchery. Rumours of mass orgies and lewd behaviour have been circulating for decades. Back in 1967, Garland herself branded them"little drunks", saying "they got smashed every night and the police used to scoop them up in butterfly nets."
Bert Lahr, who played the cowardly Lion, also revealed that: "Assistants were ordered to watch the midgets. They brandished knives and conceived passions for normal-sized cast members."
Luft and Garland tied the knot in 1952. After two children and 13 years of marriage, they divorced in 1965. She passed away from a drug overdose in 1969.
Back in 2015, the blue striped pinafore dress worn by Garland in the movie sold for $1.56m (£1.24m) at an auction in New York. The dress, conceived of by MGM's legendary designer Adrian, was described as bearing sweat stains around the neck but in good condition almost seven decades later.