Judy Murray is confident Britain's Fed Cup team can qualify for the World Group II next year despite defeat to Argentina in the play-off in Buenos Aires.
After Laura Robson defeated Florencia Molinero to square the tie following Johanna Konta's straight sets loss to Paulo Ormachea, Britain went into day two as marginal favourites to claim victory.
But Robson lost to world No. 143 Ormachea before Maria Irigoyen overcame Elena Baltacha, playing in just her second singles match since her post Olympic surgery to hand Argentina a place in the World Group II.
It's a stage Britain haven't reached since 1993 and hopes had been were hindered by the loss of Heather Watson with glandular fever, but Murray is optimistic she can lead a revival in 2014.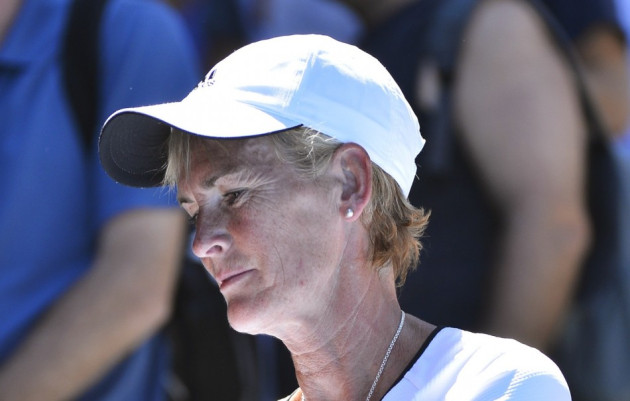 "It is a tough defeat for us," said Murray. "We had a lot of chances today and didn't manage to take them. I think the Argentinian team played very, very well.
"It was really hot out there, very noisy crowd, a lot for our girls to deal with. We put up a great fight, we couldn't have tried any harder and we're all absolutely gutted."
"At the beginning of the week I wasn't expecting Elena Baltacha to figure but she played incredibly well in practice all week," added Murray.
"The thing with Bally is she is such a warrior with such an unbelievable Fed Cup record and I thought 'this is going to be tough, like a cauldron, the crowd are going to be noisy, really in our faces and if anyone can cope with that situation then Bally can.'
"I think that the crowd created an amazing atmosphere, something that you don't see at Tour events.
"For us compared to Israel and Sweden, we had never played in front of a crowd like that before, it was almost like a carnival. We are getting close though to the play offs and hopefully next year we can go one better."
The British women will go into the Euro/Africa Group I again seeking to end over 20 years of hurt since they were last in the World Group II after being unable to mirror the success of the men's Davis Cup team who defeated Russia 3-2 earlier this month to book their place in the World Group Play-offs.