Julian Assange 'deeply shocked' and 'heartbroken' over Sweden's denial of funeral pass request
Assange said he has instructed his counsel to 'appeal the request to Sweden's Attorney General'.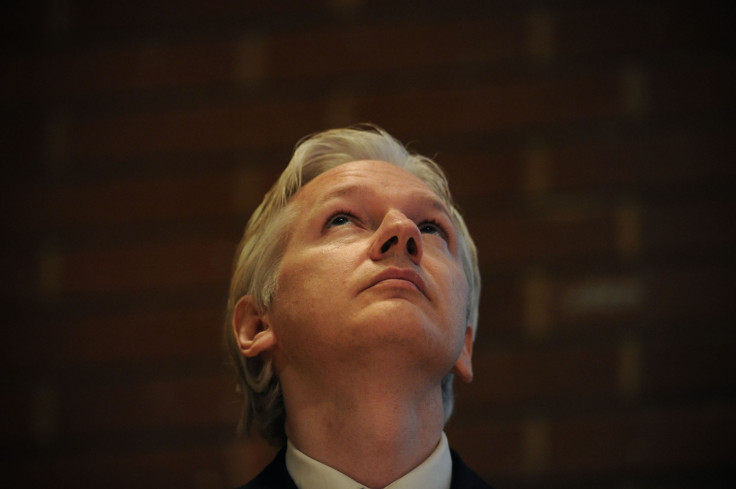 Julian Assange's request, which he filed on 27 October, to be allowed to temporarily leave the Ecuadorian embassy to attend the funeral of WikiLeaks director Gavin MacFadyen, has been denied by Sweden.
Assange said that he was "heartbroken" over Sweden's denial and has instructed his counsel to appeal to Sweden's Attorney General, Anders Perklev. Assange said, "I am heart-broken that this official has rejected my request to attend Gavin's funeral. Her rejection is consistent with the corrupt and frankly wicked manner in which she has exercised her 'discretion' over me, as the UN also ruled earlier this year."
"I am deeply shocked that this official would use my request for compassion as an opportunity for publicity by issuing a press release boasting of her rejection about this deeply personal matter. This callous official has shown no consideration for my grief or that of Gavin's family," he added.
The funeral pass request was made to the official in-charge, Marianne Ny. Assange has requested that he be allowed to attend MacFadyen's hour-long funeral on Monday (31 October), while accompanied by a police escort.
Assange has previously been denied permission to leave the Ecuadorian embassy, where he has been residing since gaining asylum in 2012. In October 2015, the British government had denied requests from the Ecuadorian embassy to allow Assange to briefly leave the premises to get an MRI for persistent medical issues.
"We did ask the British government for a safe passage for humanitarian reasons in coordination with Ecuador," said foreign minister Ricardo Patino said at the time. "The reply we have had from Britain is that he can leave whenever he likes for any medical care he might need but the European arrest warrant for Assange is still valid. In other words, he can leave – and we will put him in jail."
MacFadyen, who was an investigative journalist and co-founder of the Centre for Investigative Journalism died on 22 October. He was also a director at WikiLeaks and helped form the Julian Assange Legal Defence committee, RT reported.
Ecuador recently shuttered Assange's internet access over concerns of accusations of interfering with the US elections. Assange has since claimed that the US has attempted to hack WikiLeaks servers to stop the flow of material published about the US presidential elections.
Assange, however, indicated that WikiLeaks is capable of fighting all attempts at silencing the foundation. Meanwhile, WikiLeaks continues to publish data relating to the Clinton campaign and the November 4 elections. The whistleblowing platform's latest Podesta dump has brought the total number of leaked cache to 21.
© Copyright IBTimes 2023. All rights reserved.