Julian Assange hits back at 'ally to Vladimir Putin' accusation from US senator
The peculiar tale of two men, two cats and a massive leak of CIA documents.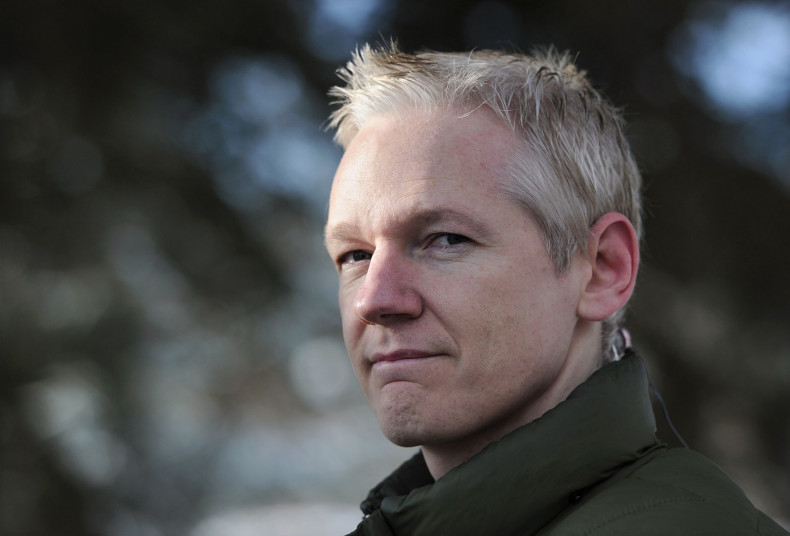 Julian Assange, the founder of WikiLeaks, has publicly addressed comments made last week by Republican senator Ben Sasse who slammed the leak of CIA documents and said the publisher should "spend the rest of his life wearing an orange jumpsuit."
"I will not take fashion advice from the likes of senator Sasse," Assange tweeted on 13 March. Later, in a slightly bizarre social network update, he posted an image of both the men holding cats with the caption: "You can't hide who you are from an animal." Assange's cat did look happier, mind.
Last week, WikiLeaks released the content of 'Vault 7', a cache of over 8,000 documents detailing hacking capabilities of the Central Intelligence Agency (CIA).
The source remains unknown, however WikiLeaks said in its analysis of the files that they were taken from an "isolated, high-security network" at Langley, Virginia.
The leak outlined tools used to infiltrate the Apple iOS and Android operating systems. Law enforcement in the US, spearheaded by the FBI, has launched a probe to find the leaker, and have said the noose is rapidly tightening on the pool of suspects.
On 9 March, Sasse, who is a member of the Senate Armed Services Committee, released a statement calling Assange "an enemy of the American people and an ally to Vladimir Putin", in reference to the US government's belief that WikiLeaks has links to the Kremlin.
"Mr Assange has dedicated his life's work to endangering innocent lives, abetting despots, and stoking a crisis of confidence in the West," he wrote. His words fuelled the pro-WikiLeaks community, and in the same week he reported a slew of hacking attempts on his online accounts.
"Heads-up, I've been critical of Assange & WikiLeaks this week. So big surprise: [I] am having multiple 'password reset' attempts right now. So if you see crazy-tweets from me tonight, don't assume heavy booze," he tweeted on 11 March.
He claimed that "basically every device, every platform, personal and govt" was targeted and posted a series of screenshots to back up his assertion. As cybersecurity-focused Twitter user PwnAllTheThings pointed out, it echoed the work of 4Chan after the John Podesta leak.
This was a reference to the 2016 leak of emails from the Hillary Clinton aide, who was later victimised by 4chan pranksters who reportedly found his iCloud credentials in the pilfered batch of messages. They accessed his accounts and later remotely wiped his iPhone and iPad.
After publication, WikiLeaks claimed the initial batch of secretive CIA documents is "less than 1%" of the total amount it obtained from its source. Assange has indicated more files will soon be released, however it yet to provide any timescale for their publication.
Assange also claimed he is willing to provide "exclusive access" to the CIA's so-called cyberweapons to technology firms before they are released to the public. It is not clear whether companies took up the offer, however the initial statement was met with a somewhat tepid response.
As stated, the US intelligence community has previously accused WikiLeaks of working alongside hackers linked to Russia, who were allegedly part of a campaign to help elect US president Donald Trump. Assange has consistently denied receiving his information of a "state actor".