The driver suspected of killing a Jewish couple and their unborn baby in Williamsburg, New York, has been named as Julio Acevedo.
Acevedo, 44, is accused of driving a BMW at 60mph when he crashed into the Glauber's taxi, killing them both.
They had been on the way to the hospital because seven-month pregnant Raizy had been feeling unwell.
The couple, both 21, were taken to hospital where they were pronounced dead. However, Raizy's unborn baby was delivered through caesarean section and survived for a day longer than his parents.
Named after his father, the baby was born two months early and was in a critical condition.
Isaac Abraham, a spokesman for the couple's Hasidic Jewish community, confirmed that the baby had died.
The city's medical examiner's office said the baby died from extreme prematurity. He was buried next to his parents, whose funeral was held on Monday. About 1,000 people lined the streets in mourning.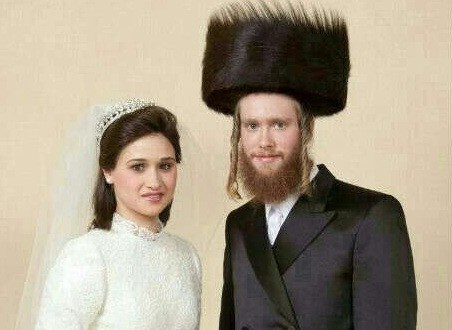 Oscar Sabel, a local who lives near the crash site, said: "The mood in the neighbourhood is very heavy. We all hoped the baby would survive.
"But it's what God wants. Maybe the baby's death, and his parents', is not for nothing."
Police say Acevedo was flying down the road at twice the speed limit when he hit the taxi. He fled the scene and police found him after a search. He was with another passenger, who had also left the crash site.
Acevedo was arrested in February for driving under the influence. That case is pending.
A woman has been arrested on insurance fraud charges in relation to the BMW. Takia Walker was not involved in the crash but was believed to have lent or rented the car to another person.