The medical director of the NHS in England has warned that a planned strike by junior doctors that would affect all of their care duties, including emergency work, will "irreparably damage trust" as well as harm the service's reputation. The row is disputing a new contract for junior doctors that will see them work longer hours for less pay, which Health Secretary Jeremy Hunt said doctors will be forced to sign from August.
Speaking to the Observer on Saturday, 9 April, Professor Sir Bruce Keogh, chief medical director of NHS England, said: "This is a watershed moment for the NHS – and a difficult time for the medical profession."
"The current unrest is not just about contracts, but is the culmination of growing frustration over many years about the difficult conditions in which junior doctors work and train, and about the way that they are treated and valued by the multitude of organisations that constitute the NHS…Whatever the rights and wrongs of this complex dispute, this is a very serious state of affairs," he said.
The upcoming junior doctors strike on 26-27 April will be the first full-scale walkout by doctors in the NHS's 68-year history. Areas that will be affected include accident and emergency, intensive care and maternity services. Smaller hospitals tipped to be at greatest risk.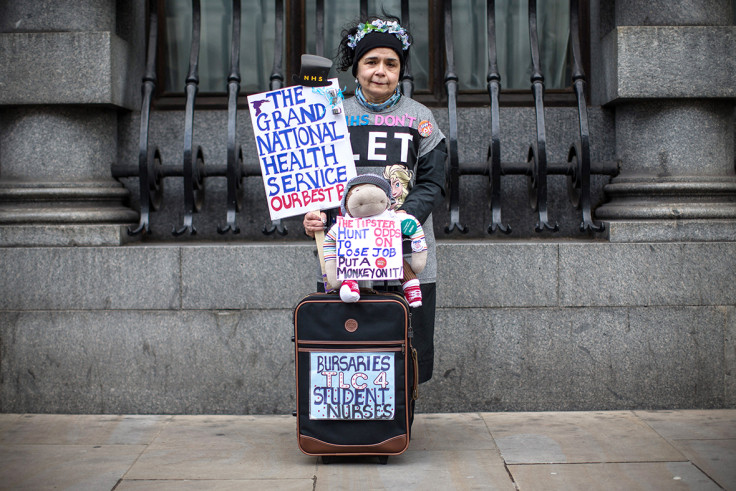 "Doctors are the most trusted profession" says Keogh. "This trust is a privileged gift bestowed on us by society, but it brings responsibilities and expectations. One of these expectations is that we are there when people need us most. By withdrawing emergency cover, we risk crossing a line, which will irreparably damage this trust and the reputation of our profession.
"So I encourage every doctor considering withdrawing emergency cover to dig deep and ask whether such action is fair to patients or compatible with the values and privilege of being a doctor… This is a collective responsibility owned by all parties. Everyone has a role to play in resolving the issues. We owe it to our patients."
Imposed contracts
The fourth junior doctors' strike on 6-7 April saw doctors withholding routine care. More than 5,000 operations and procedures were postponed due to the action. The next strike later this month will see junior doctors not performing any of their duties, including providing emergency care.
The doctors' union, the British Medical Association, have said that major disruptions to services will be avoidable if the government agreed to begin negotiations once more. But Health Secretary Jeremy Hunt and other ministers are reportedly refusing to re-open the discussions over pay and working hours. Instead, Hunt has said that he will impose the new contracts on junior doctors.
The government's own analysis of the new contract has shown that has a disproportionately high negative effect on certain groups such as women, parents, carers, disabled people and those working part-time. This has been blamed on the Department of Health failing to carry out an equality impact assessment (EIA), which would ensure that no single group is negatively effected by the contract more than any other.