As thousands of junior doctors across England took part in the first all-out strike in NHS history, IBTimes UK visited one of the British Medical Association (BMA) protests just a stone's throw from the Houses of Parliament.
The St Thomas' Hospital medics braved the cold in a demonstration against the government's new contract. The dispute has escalated since Health Secretary Jeremy Hunt said he would impose the contract, claiming the BMA was holding the government to ransom.
The industrial action will take place between 8am and 5pm as junior doctors walk out of emergency care. NHS England has estimated that 12,711 routine operations have had to be postponed, while a new opinion poll showed public support had dropped for the junior doctors.
The Ipsos MORI survey for the BBC, of more than 800 people between 22 and 24 April, found 57% of respondents supported the action, down from 65% in March when junior doctors provided emergency care during a 48-hour walkout.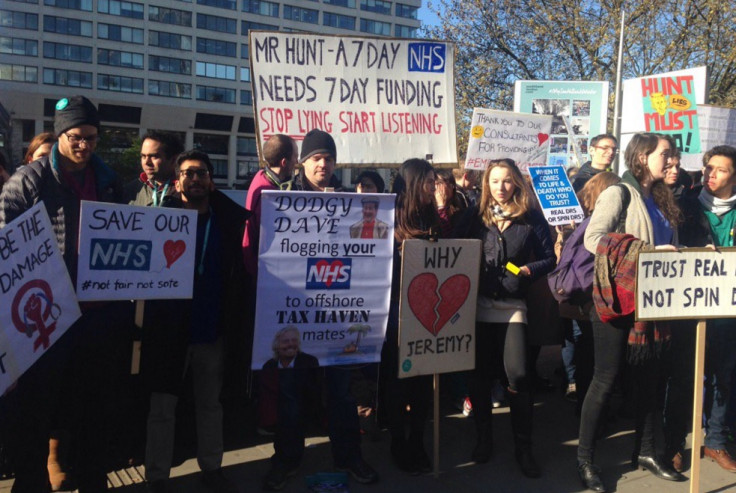 "This escalation of industrial action by the BMA is both desperate and irresponsible – and will inevitably put patients in harm's way," a Department of Health spokesperson said.
"If the BMA had agreed to negotiate on Saturday pay, as they promised to do through Acas in November, we'd have a negotiated agreement by now – instead, we had no choice but to proceed with proposals recommended and supported by NHS leaders."