Jurassic World 2 has officially wrapped filming in London as the cast and crew from the movie recently held a wrap party at the Natural History Museum to celebrate.
At the event, footage from the movie was shown, and even a new logo for the movie was unveiled. A fan posted some photos from the wrap party on Instagram and confirmed that "behind the scenes" footage and an amazing trailer was shown at the party.
The caption reads, "Jurassic World II Wrap Party @natural_history_museum last night was just awesome!! Danced my socks off along with @prattprattpratt and @standup4justice."
She continued, "Got treated to a "behind the scenes" and an amazing looking trailer! Can't wait to see the movie. #jurassicworld2 #moviewrap#underwaterstage #ustage#pinewoodstudios #dinosaurs#jurassicpark #jurassicworld #medic#movies #filmmedic #silverscreen #actors#naturalhistorymuseum #cinema #party"
Actor Daniel Pineda, who joined Jurassic World 2 as a new female lead, took to Twitter to discuss the footage that was shown at the wrap event. She tweeted, "UK wrapped. HAWAII AWAITS. Guys, I've seen footage. It gave me SHIVERS. Oh it's BAAD."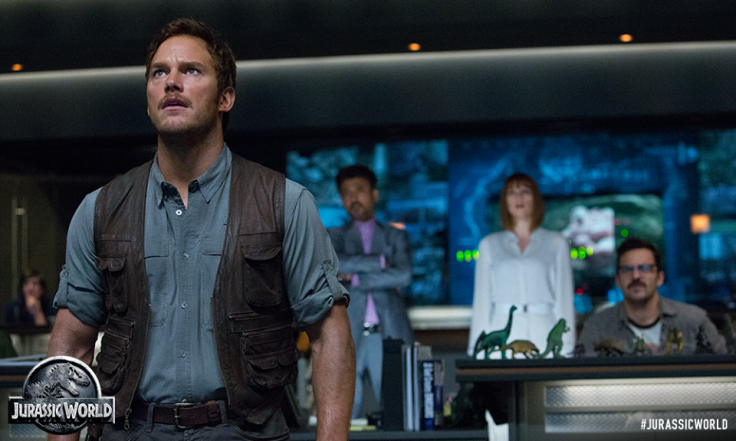 Revealing more details about the teaser, she continued in a second tweet, "When you look at the footage, it FEELS like the biggest movie ever made. It's going to be VERY special. Trust me, and I hate EVERYTHING."
Replying to a fan query if we could be seeing a teaser soon? She replied, "Soon." She also confirmed that her character in the movie is "very original" and definitely a "bad a**". The movie has been filming in London since February and will be shooting in Hawaii for a little more than a month, with the additional photography expected to wrap up on July 15.
Previously, Pratt, who is set to reprise the role of the dinosaur trainer Owen Grady, teased a scary Jurassic World sequel. He told Screenrant, "I think it's going to be a scarier version. A little bit darker and will continue to expand and carry the story forward in a way that is really unexpected and you wouldn't have imagined."
Jurassic World 2 is slated to hit theatres on 22 June 2018 in the US and in the UK on 7 June 2018.