Jurassic World's second trailer will come out during the NFL Super Bowl 2015.
Good Morning America has confirmed that new footage of Universal's highly-anticipated Jurassic Park sequel Jurassic World will air during the Super Bowl spot.
Super Bowl episode 49.1, Super Bowl XLIX, airs on NBC on 1st February, 2015.
Jurassic World unveiled its first trailer back in November, which was received quite well by fans.
Chris Pratt plays the lead role, and is starring alongside Bryce Dallas Howard, Ty Simpkins, Nick Robinson, Vincent D'Onofrio, Irrfan Khan, BD Wong, Omar Sy, Jake Johnson and Judy Greer.
The story is set 22 years after the events of the original Jurassic Park, in a fully functional dinosaur theme park on Isla Nublar, but things take a turn when a hybrid dinosaur genetically bred by the park owners gets lose.
What to expect from the new trailer:
The first look at Diabolous Rex: The trailer will feature the much awaited first look at the genetically modified, and lab-designed blood thirsty dinosaur, D-Rex. The previous trailer only showed the claws and shadow of the animal.
Chris Pratt as Dinosaur trainer: Reports suggest that Pratt's character Owen is at work as a dinosaur trainer at the Jurassic World resort. But the first trailer didn't show much of Pratt's character, or any shots of him training the Dinosaur. As previously reported, Pratt's role in the movie is serious, and fans are still waiting for his character's proper introduction.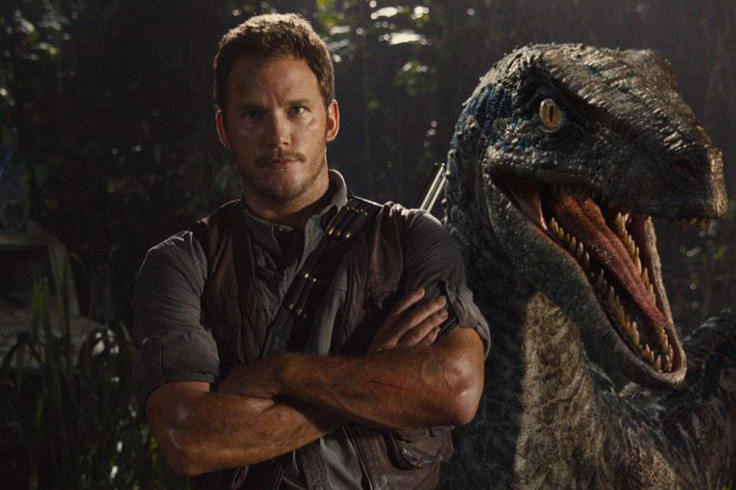 Owen fighting the D-Rex alongside the Raptors: The most discussed scene is the part when Chris Pratt is riding a motorcycle alongside the Velociraptors. Director Colin Trevorrow teased Chris Pratt's relationship with the raptors.
He says, "Owen's relationship with the raptors is complicated. They aren't friends. These animals are nasty and dangerous and they'll bite your head off if you make the wrong move. But there are men and women out there today who have forged tenuous connections with dangerous predators. That's interesting territory to me."
Fans are waiting to see Owen acting alongside the velociraptors, and their united fight against the bad Dino.
Havoc in the park: The 1st trailer released showed the good side of Nebula Park.
The park is crammed with tourists, a Great White shark is seen enjoying a snack much to the excitement of the spectators and people are driving in fields with dinosaurs. Although the trailer teased the impending danger, the Hybrid Dinosaur wrecking havoc and destroying the park is something to look forward to in the new trailer.
Jurassic World will hit theatres on 12 June, 2015