Several leaked pictures have teased the first look of the hybrid-dinosaur Indominus Rex, allegedly from the Jurassic World movie.
According to a report in Flickeringmyth.com, some promotional products for the upcoming sequel have surfaced online, giving us our first look at the genetically-engineered dinosaur, and the fearsome T-Rex.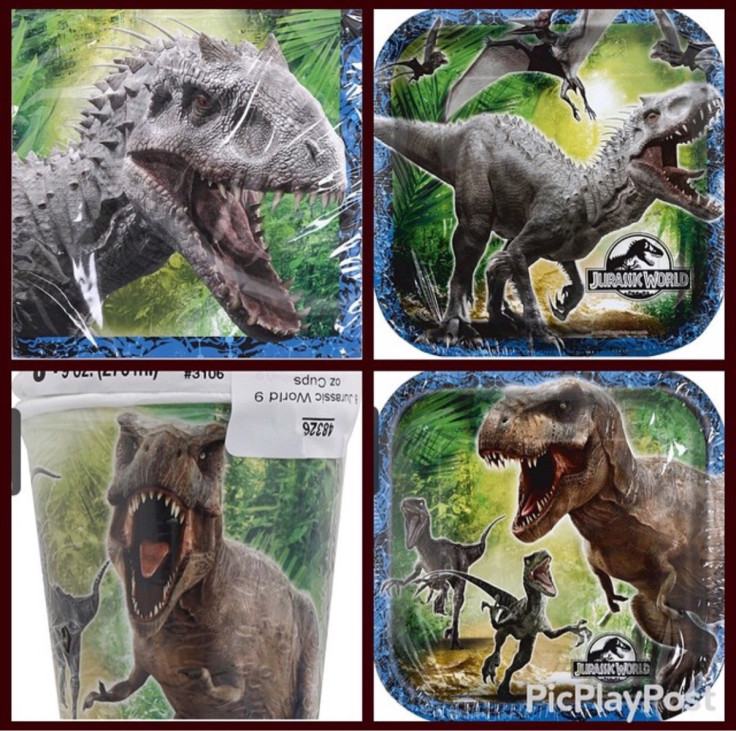 Last week, it was reported that the new big bad one of Jurassic World has undergone a change of name from Diabolus Rex to Indominus Rex.
According to NukeTheFridge, the name Indominus Rex translates into Untamable or Fierce King. The dinosaur will reportedly be a genetic cross of a Tyrannosaurus Rex, Velociraptor, a Cuttlefish and a Death Adder. Readers who have watched the original movie from the franchise will remember that DNA strands from a frog were used to complete the dinosaur DNA sequence in the movie.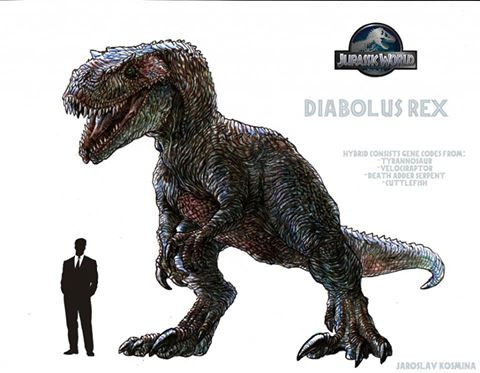 The report states that a source close to the Jurassic World production team has revealed that the new hybrid dinosaur will have human genes spliced into its DNA. The scientists reportedly chose to do this to add "problem-solving intelligence" to the new dinosaur.
Also, a new footage of the highly-anticipated Jurassic Park sequel will air during the Super Bowl episode 49.1, Super Bowl XLIX, on NBC on 1st February, 2015.
This trailer will reportedly feature the much awaited first live look at the genetically modified, and lab-designed blood thirsty dinosaur, D-Rex aka Indominus Rex.
The previous trailer only showed the claws and shadow of the animal.