Borussia Dortmund boss Jurgan Klopp has ruled out becoming Chelsea's new manager in the summer.
The 45 year old, who has led Dortmund to successive German league titles and to the last 16 in this season's Champions League, was rumoured to be among a shortlist of managers being considered to take over from interim boss Rafa Benitez at the end of the current season.
But Klopp has denied such a suggestion, maintaining he wants to see out his contract at Westfalenstadion, which expires in 2016.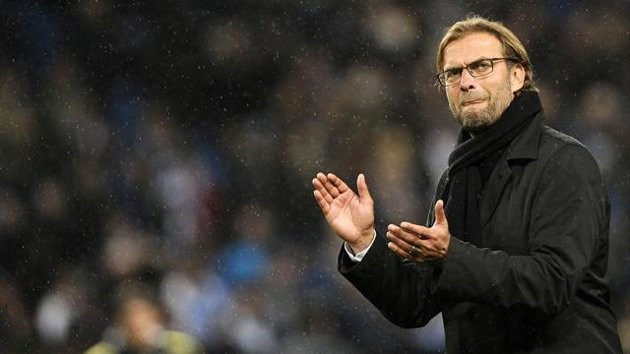 "I have a contract until 2016. I have said 20 times I'll definitely stay until 2016. Everybody thinks I say it but that if a club like Chelsea or Real Madrid come in for me, I will go," Klopp said. "This is something I can't change but they will see.
"I was the coach at Mainz before Dortmund for seven years. Each year I could have left for a Bundesliga club but I said 'no, I have a contract, I will stay'. I enjoy what I'm doing here at Dortmund. It's a great club, a great city, everything is okay.
"It is a really big honour for me, ­coming from a small village called Bretten in the Black Forest where 1,500 people live, that somebody thinks I can train Chelsea. It's not a normal story, it's a special story. But I don't think about it."
"I don't think that will make me change my mind. I had this situation when I was in Mainz. It's not about the money for me. I have enough to eat three times a day! It's a big honour, but in this moment I'm not on the market, I'm sorry!"
Dortmund sporting director Michael Zorc added: "It is not worth Chelsea ringing us. There is no chance at all, at least until 2016.
"Even if they offered compensation the answer would still be no. Even though we are not a bank with too much money, we don't need it. That's our situation. He's priceless. We are committed to each other - we gave our word.
"He won't stop his work here just because Chelsea offer him a lot of money - that is not the way he thinks.
"Before he was at Dortmund, he was at Mainz for seven years. It is not the most attractive club in the world but he stuck to it because he has a long-term view and likes to develop and create an era.
After Roberto di Matteo was sacked in November, Benitez was installed as interim boss until the end of the season, but the Spaniard has endured a difficult return to English football having been knocked out of the Champions League and fallen 16 points behind league leaders Manchester United while simultaneously battling against support unrest.
Owner Roman Abramovich's understood No.1 target Pep Guardiola was confirmed as the Bayern Munich manager from the start of next season, leaving the Russian with few remaining options.
Real Madrid boss Jose Mourinho has been linked with a return to Stamford Bridge this summer and Dortmund chief executive Hans-Joachim Watzke says the European champions should move for their former boss as oppose to Klopp.
"Abramovich needs a coach like Mourinho because he's strong and does what he wants to do," he said. "I think he [Abramovich] has no chance to get Jurgen, never, ever. Jurgen is very intelligent and he knows it won't work."