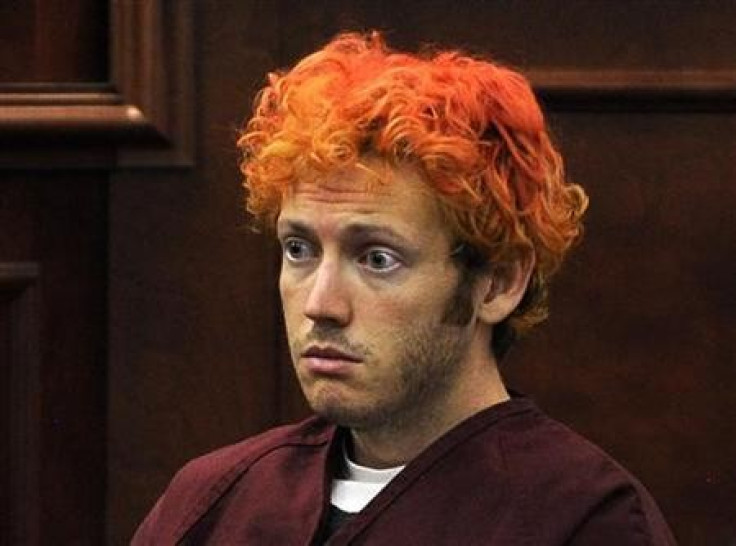 Jurors have sentenced Colorado cinema gunman James Holmes to life imprisonment without the possibility of parole, a court spokesman said on 7 August.
Holmes, 27, was convicted last month of killing 12 people and injuring 70 when he opened fire during a late night screening of the Batman film The Dark Knight Rises, in Aurora, Colorado on 20 July, 2012.
In total, the former neuroscience graduate student was convicted of 165 counts of murder, attempted murder and an explosives charge.
The panel of nine women and three men deliberated for about six and a half hours before reaching a decision on 7 August.
They could not reach a unanimous agreement for Holmes to be sentenced to death, so he was sentenced to life imprisonment.
The jurors had deliberated for an hour on 6 August before going home to rest and continuing discussions the following day.
The verdict was announced at 5pm local time (23:00 GMT) at the courtroom in Centennial, Colorado.
Before the sentencing, the jury had unanimously agreed that the death penalty should remain an option during the sentencing portion of the trial.
The convicted killer's defence attempted to argue that Holmes was mentally ill and could not tell right from wrong at the time of the shootings.
The jury ultimately rejected those claims after prosecutors argued that the attack was clearly premeditated, with Holmes planning and amassing weapons for months.
Families of the victims were split over whether Holmes should get the death penalty, due to the lengthy appeals process that can often follow a death sentence.