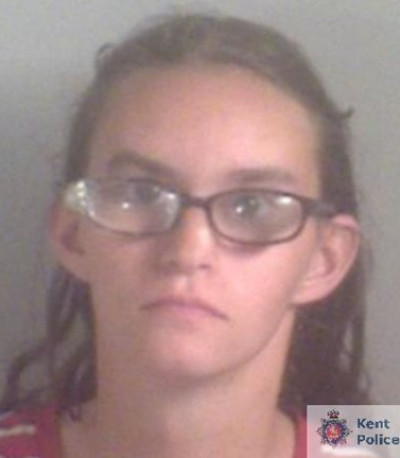 A 41-day-old baby was forced to have both his legs amputated after eight fractures to his legs led to life-threatening septicaemia.
Tony Smith - who now lives with foster parents - was left idly by with his legs broken for almost nine hours while his parents waited for someone to come and fix their boiler. 24-year-old Jody Simpson and 46-year-old Tony Smith were both sentenced to 10 years in jail on Monday (19 February).
Tony was eventually taken to a GP with hard and swollen lower limbs. After doctors suspected septicaemia (blood poisoning), Tony was rushed to Tunbridge Wells Hospital and then a specialist unit in London, where he was placed in intensive care.
According to the Mirror, the cause of Tony's leg fractures was not definitively proven. However, the Maidstone Crown Court was told the doctor's tests showed the breaks were similar to as if Tony had been swung around by his ankles.
The abuse took place in November 2014 and Tony spent three months in hospital being treated. The parents, of Maidstone, Kent, denied the allegations.
"We are unable to say who caused and who allowed," prosecutor Heather Strango said. "There are multiple incidents of serious cruelty."
The jury took less than an hour to rule the couple guilty. The Mirror is reporting that members of the jury burst into tears when hearing the victim statement and seeing photos of Tony.
"He was in a pitiful state," Strangoe said. "He weighed just 9lb 7oz, including the weight of the plaster casts on his legs. He was in a lot of pain. He was on morphine for the first few months and very strong antibiotics.
"Very sadly, he was emotionally completely shutdown, glazed eyes and absolutely no expression on his face. Those injuries have had and continue to have a life-changing effect on Tony and his needs are exceptional."
Judge Philip Statman was given a cheer from the Jury as he read out the verdict. "That is the first time I have ever heard applause from a jury," Statman said.
"I am tempted to say thank goodness for the NHS, because as you know, that poor baby was seconds away from death when taken to the doctor's surgery. It is utterly remarkable we have in our community those who foster children and whose who look after them, particularly when they have disability and show the most wonderful compassionate and caring side of the community."
"Tony's adoptive family are stars. They are absolute stars."
In a statement sent to IBTimes UK, the NSPCC (National Society for the Prevention of Cruelty to Children) described it as a "shocking and desperately sad case. Simpson and Smith should have loved, protected, and kept their son safe from harm. Instead, they inflicted life-changing injuries on a defenseless baby and it is right that they are now behind bars as a consequence of their actions.
"Anyone concerned about a child is urged to contact the NSPCC Helpline on 0808 800 5000, while young people can call Childline on 0800 1111."