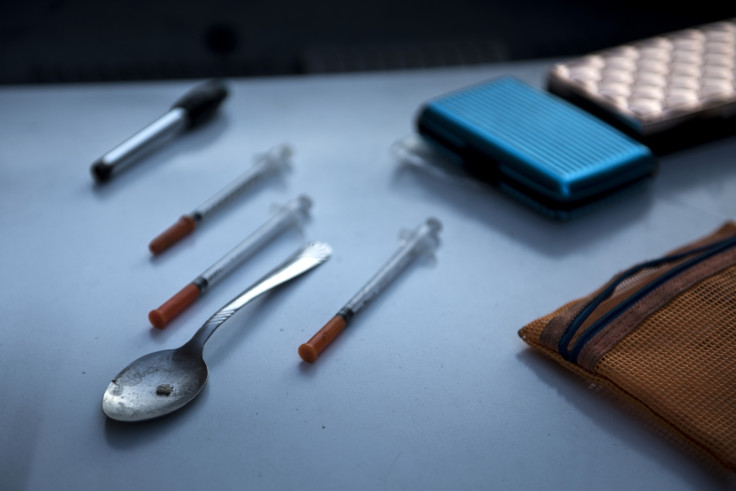 Local governments are losing the battle against opioid deaths across England partly because of a refusal to properly distribute a cheap overdose antidote, new figures reveal.
Opioid deaths, including heroin, morphine and fentanyl poisonings, surged to 1,867 last year – the highest number in recorded history.
However, research by drugs experts Release found that English local authorities handed out just 12 life-saving Naloxone kits for every 100 opioid users in 2016-17.
"I knew it would be grim," Martin McCusker, chair of Lambeth's drug user service council, told IBTimes UK.
"It's neglect. We need the parents of a drug user who's died to take somebody to court [for things to change]," he added."
"We need a parent to find out 'wow I could have saved my kid's life but they but the provider chose not to give us naloxone'."
Naloxone knocks opioids off the brain's receptors, almost instantly nullifying the drugs' depressive effect on the respiratory system, which suffocates users who take too much.
Doctors and campaigners scored a huge victory in 2015 when legislation changed to allow naloxone provision without prescription at drug treatment services.
However, today's findings, obtained through Freedom of Information requests, show how inadequate the overall response from local authorities has been.
"The scale of the problem is a public health crisis. As such, it requires a national and coordinated response, and Government must not leave it to local authorities but must take action to prevent more people dying," said Zoe Carre, who led the research.
Release found a significant diversity in the provision of naloxone between different local authorities – 18 of them did not provide any naloxone during the 12-month period, of which North Yorkshire was the largest.
At the extremes of those that did provide it, Somerset issued 49 kits for every 100 opiate users, while Surrey provided just one.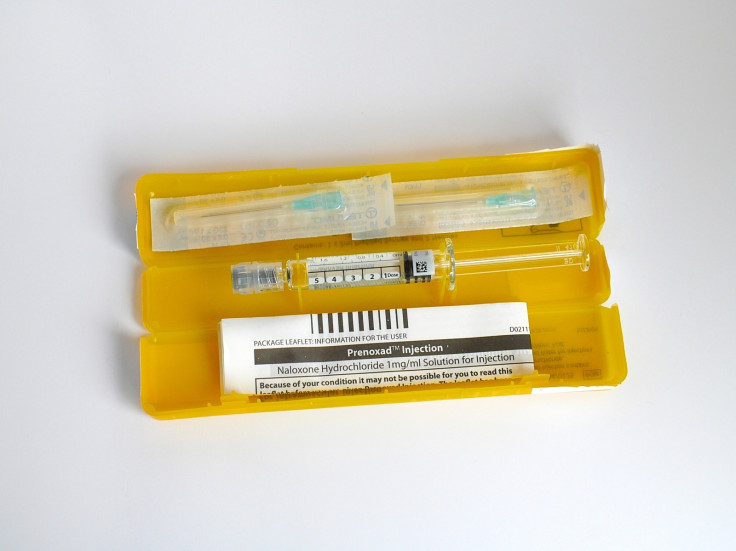 Professor John Strang, who helped pioneer the take-home naloxone movement told IBTimes UK earlier this year that it was "pretty indefensible" that some authorities were not distributing the kits, which cost around £18 ($24).
"You look at the cost of other new medicines that come into the healthcare system. They're orders of magnitude greater," he said.
"I think the issue is more of a moral one," he added, alluding to his belief that people who use drugs were discriminated against by healthcare systems.
He compared a habitual heroin user with a diabetic who, against his doctor's advice, continues to eat cream cakes, asking: "Should we take away his insulin?"
Opioid-related deaths have soared in the UK as the heroin-using cohort has got older and become more vulnerable to health problems, and also because the purity of the street drug has more than doubled since the start of the decade.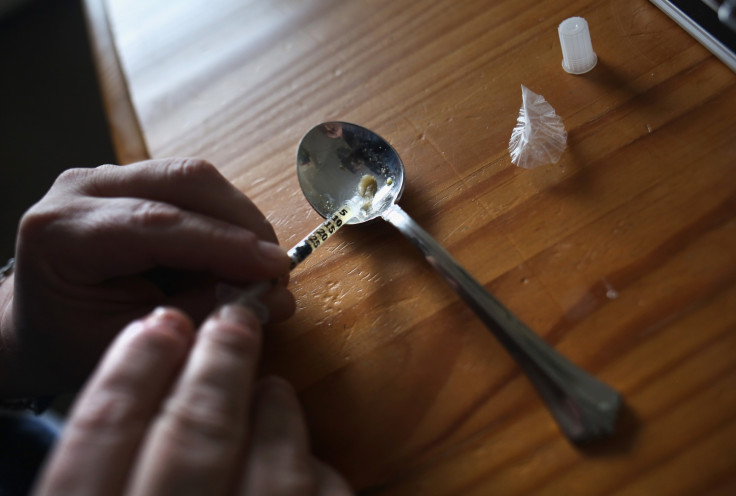 Governments the world over, including Scotland, are tackling the opioid deaths with national naloxone programmes. However in England, drug treatment provision was devolved to local authorities in Andrew Lansley's 2012 Health and Social Care Act.
Carre said: "The Drug Strategy 2017 recommended that 'all local authority areas should have appropriate naloxone provision in place', unfortunately the approach taken in some local authorities is far from adequate and may be contributing to avoidable overdose deaths.
"A national take-home naloxone programme is needed in England as a matter of urgency to coordinate and monitor take-home naloxone provision across local authorities."