Justice League star Jason Momoa just confirmed this fan theory about Superman
Aquaman features alongside Batman, Wonder Woman, The Flash and others in Justice League.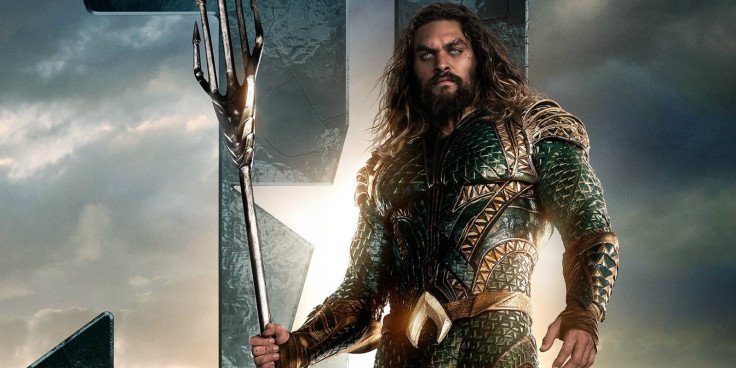 Aquaman did feature in Superman movie Man Of Steel after all! Actor Jason Momoa has just confirmed this wildly popular fan theory about the Atlantis ruler saving Superman in the 2013 film.
In Man Of Steel, Superman (played by Henry Cavill) rescued several workers from a collapsing oil rig out in the ocean, but he was knocked into the water after ensuring everyone got out okay. Fortunately, Clark drifted back to shore and fan theory speculated that it was Aquaman who helped him resurface and saved him.
During an interview with DC All Access, Momoa confirmed that Aquaman played a role in rescuing Superman. He explained, "In Man Of Steel, when Henry [Cavill] is saving the oil rig and he's holding that up, and all of a sudden he kind of floats up on the ocean, he's [director Zack Snyder] like 'I had Aquaman save him so that they did cross paths at one point'."
"So then when Bruce [Wayne] goes 'You ever heard of... Superman?' I have met him and we have crossed paths," the Game Of Thrones actor added.
Momoa makes his proper debut as Aquaman in the DC movie, which is running successfully in theatres in the UK. The movie also stars a team of superheroes – Ben Affleck as Batman, Gal Gadot as Wonder Woman, Henry Cavill as Superman, Ezra Miller as The Flash and Ray Fisher as Cyborg.
The movie picks up from where Batman V Superman: Dawn Of Justice ended.
The Justice League's official plot synopsis reads as follows:
Fuelled by his restored faith in humanity and inspired by Superman's selfless act, Bruce Wayne enlists the help of his newfound ally, Diana Prince, to face an even greater enemy. Together, Batman and Wonder Woman work quickly to find and recruit a team of meta-humans to stand against this newly-awakened threat. But despite the formation of this unprecedented league of heroes — Batman, Wonder Woman, Aquaman, Cyborg and The Flash — it may already be too late to save the planet from an assault of catastrophic proportions.