Prior to 2015, the term "Belieber" was reserved for pre-teens and adolescents who dedicated their entire social media presence to following and supporting Justin Bieber's every move whether that was the release of his new single or, more ridiculously, a flick of his perfectly coiffed hair. However, something rather unexpected happened in 2015 – the very critics who wasted no opportunity in condemning bad boy Biebs in his rebellious mood are now actual fans of the singer. Which beggars the question: Just how did Justin Bieber win over the haters?
Before this continues, I have a confession to make: My name is Alicia and I am a Belieber. Not an original, day-one Belieber but a new fan of the transformation era – even worse , I'm not ashamed to admit it. It all began circa April 2015 when Where Are U Now hit the airwaves. At first, you find yourself bopping along to the cool Electronic Dance Music production of Jack U, the duo consisting of Skrillex and Diplo. Then, sheer shock sets in when you realise that the subtle voice singing the hook is none other than Justin Bieber.
Listen to Justin Bieber's Where Are U Now:
Bieber delving into EDM is probably something that most non-Beliebers would have laughed at but actually, it is the singer having the last laugh. In September 2015 before the release of Purpose, Bieber promised that he would give EDM a resurgence. He told Complex: "I've gotten all of these different modes, and try to dive into different ideas, and I finally came up with something that was pretty genius. I have these collaborations with Skrillex and Diplo, like Where Are U Now that just took off. This is their first top 10 record. It just shows that we're breaking barriers in the EDM world."
To give him credit where credit's due, he kind of has broken barriers in the genre. Without throwing shade, the type of EDM Bieber has created is not as in-your-face as other artists such as David Guetta, Avicii or even Calvin Harris for example, thus appealing to a wider audience and tapping on ears that would have previously turned off. With the help of his producer friends, Bieber has given EDM a slicker look – a much cooler one if you will.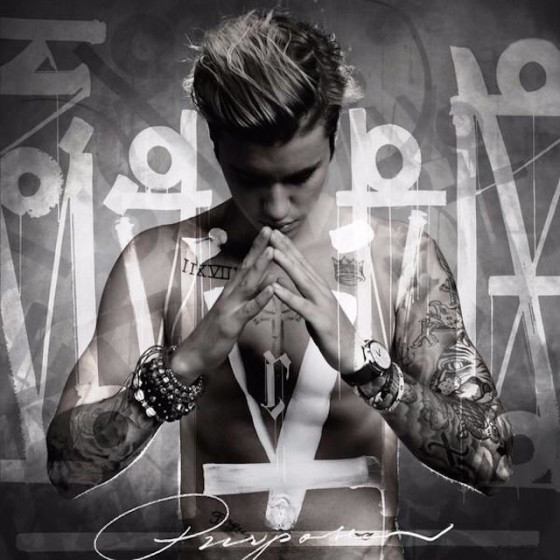 Where Are U Now was just a taster of what Bieber has to offer in this new chapter. His solo single What Do You Mean? completely embodies his new-found laidback approach to music with a hint of EDM blended with a feel-good pop sound while Sorry, the third single from his latest album Purpose, is laced with a tinge of dancehall.
It may appear as though Bieber has launched his comeback with ease, in hindsight it has been a long journey for Bieber to find his voice in pop. Without a doubt, Bieber was a huge success beforehand but his direction was never clear. Even with collaborations with rappers like Ludacris, Drake, Nicki Minaj and Big Sean, Bieber was often regarded as a pop act. The 21-year-old did then make a foray into r'n'b with songs like Confident and All That Matters but he nipped that in the bud when his bad boy behaviour got out of control and he took some time out of the spotlight.
Listen to Justin Bieber's Sorry:
With few reports of arrests or anti-social behaviour, Bieber has certainly cleaned up his image in 2015, even surprising himself at how far he has come. Following his performance at the MTV Video Music Awards in August 2015, the singer broke down in tears overwhelmed by the positive reaction from fans. Explaining his emotions, Bieber told late-night talkshow host Jimmy Fallon: "I just wasn't expecting them to support me in the way that they did. Last time I was at an award show, I was booed.
"I think I've worked so hard on this album. I've worked so hard at just becoming the man I want to become. Stepping into situations, you just can't help but feel judged. I was just feeling judged and wanting to win so badly and just wanting to do what I love so badly that I just put everything on the line. That's what's so special about the emotional moment at the end. It was authentic, it was real. I was really just wanting it so bad."
Bieber's efforts in maturing have certainly paid off as not only did his fourth studio album Purpose beat One Direction's Made In The A.M. to number one on the Billboard 200 chart in the US, but he topped the charts with What Do You Mean? and is simultaneously holding both the number one and two slots on the UK charts with Love Yourself and Sorry respectively. Not to mention, What Do You Mean? is at number five – that is three singles in the top five at the same time. Incredible.
The hitmaker is now on course to score the Christmas number one with Love Yourself, blazing past competition from the NHS Choir, Adele and X Factor winner Louisa Johnson. Plus, Where Are U Now earned the singer a best dance recording Grammy nomination. In 2015, Bieber proved he has staying power and if he carries on down this path, this is one Belieber who is here to stay (and might even buy a tour ticket).
Listen to Justin Bieber's What Do You Mean?: