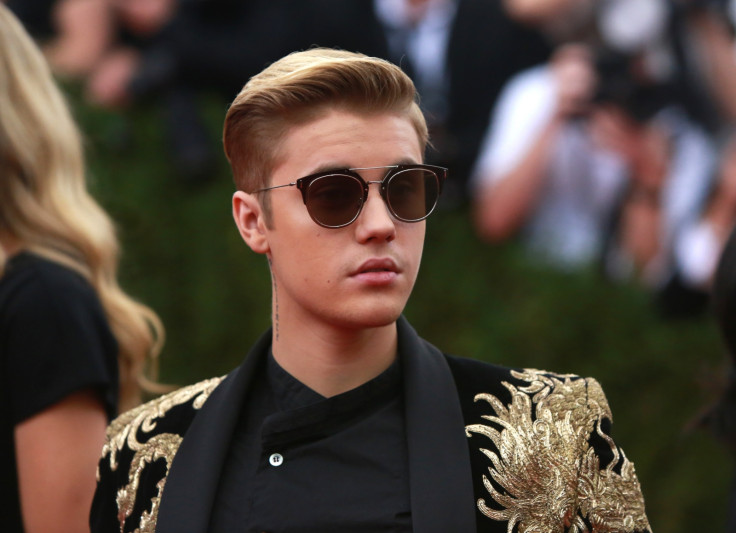 Yet another artist has been added to the MTV Video Music Awards line-up with Justin Bieber confirmed to perform his new single What Do You Mean? However, fans in the UK will be disappointed as it appears this is the reason he suddenly cancelled his scheduled performance at the forthcoming Fusion Festival.
Taking place at the Microsoft Theatre in Los Angeles on 30 August, Bieber, 21, will perform the single for the first time joining the likes of Pharrell Williams, Kanye West, Demi Lovato and The Weeknd on the bill. Confirming his appearance, the Baby hitmaker shared a tweet with a photo of a topless Miley Cyrus, who is hosting the awards, with Bieber's head photoshopped over her cleavage.
The Canadian singer captioned the image: "Only @mileycyrus. Lol. It's true. I'm performing on the #vmas!! #bieberisback." However, not everyone is pleased about Bieber performing at the VMAs – Beliebers in the UK are annoyed that the singer cancelled his appearance at charity festival Fusion, which takes place on the same weekend as the awards.
Announcing the cancellation, Bieber merely cited an "unforeseen issue" in his Twitter statement and promised fans that he would make it up to them while also stating his support for the Prince's Trust which has organised the event. The singer added: "And now the Uk press will start to tear me apart. Comes with the job. Love u guys regardless and I will make this up to you."
Disappointed fans have now slammed the All That Matters singer on Twitter after realising the two events coincide. One angry Belieber commented: "you were supposed to be 'BACK' performing for charity in fusion festival but noooooo," while another said: "Great move cancelling fusion fest for this. Letting down a charitable concert as well. Nice move justin."
A bevy of Bieber's celebrity friends, including Kevin Hart, Kylie Jenner, Mark Wahlberg and Michael Buble have supported the release of What Do You Mean? with a social media campaign. The single is expected to feature on Bieber's anticipated fourth album, the follow-up to 2012's Believe. The singer's headline slot at Fusion has now been filled by his replacement, Ed Sheeran, who is also expected to attend the VMAs.