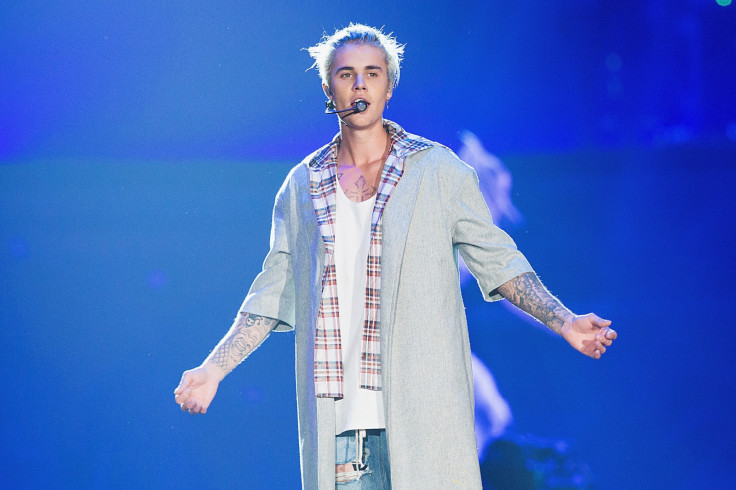 Who can forget the forehead-grazing crop of hair and that dorky voice that took the world by surprise as he crooned Baby in 2010. From being a little kid, who charmed music lovers with his first single One Time in 2009, Justin Bieber has evolved to become a pop sensation of this age. However, it looks like even the Sorry singer is reminiscing over the past as he shared an adorable video on Twitter.
On Saturday, Bieber shared a throwback interview of himself, which was originally posted by Justin Bieber Babes fan page on the micro-blogging site.
In the video, the 22-year-old pop star looks absolutely adorable – at the time in his early teens – as a reporter as him, "When you get success, you know, when you get the recording deal and everything, what do you see for yourself? What kind of career would you like to have?"
Dressed in an over-grown brown jacket and round-neck tee, the Cold Water singer goes on to explain his future goals and says: "Well, I see myself doing more, like, R&B, sort of like Usher or Justin [Timberlake] or, like, an old Michael Jackson." Bieber predicted his glorious career quite well.
The Canada-born singer's musical journey – ever since he was discovered by Usher – has so far been an interesting one with some ups and downs. While Bieber has belted out several hit tracks over the years, he has even had his share of controversies. Being associated with fellow pop songstress Selena Gomez has been a pivotal point in the singer's life, following their uphill romance and a much-public split.
So, while Bieber reminisces "this kid" – the caption of the throwback video – on social media, in real life he is currently taking Europe by storm with his Purpose World Tour. After his recent performance in Iceland, the Love Yourself hit-maker is headed to Germany before he wraps up his music tour in November with a number of shows in London.