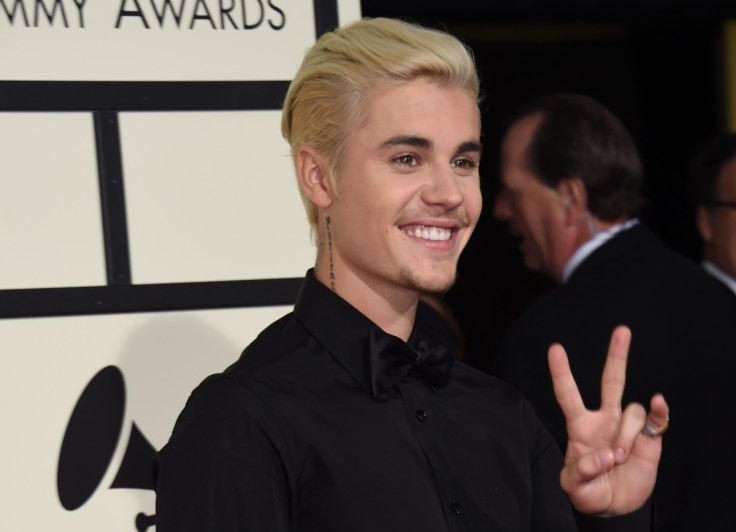 Justin Bieber skipped the MTV Video Music Awards in Madison Square Garden in New York City on Sunday (28 August) to apparently be with his new girlfriend Sofia Richie. The Sorry hitmaker and the model were pictured kissing and cuddling on board a yacht in Mexico.
The couple were reportedly on a romantic getaway for the past week after the singer whisked away the teenager on a private plane. According to The Daily Mail, the couple were spotted getting intimate on a yacht in Los Cabos, Mexico, on 28 August. The photos obtained by the news website shows the 22-year-old singer in a blue, red and white striped swimming trunks, while the 18-year-old is seen in a black swimsuit, a baseball cap and sunglasses. The couple kissed and cuddled on board the yacht and later took a dip in the water.
At this year's VMAs, Bieber was nominated in the breakthrough long form video category but lost to Beyoncé's Lemonade. The singer was also nominated for video of the year and best pop video.
Bieber has previously admitted he does not enjoy awards shows. "There's an authenticity missing that I crave. No disrespect to anybody at any of the shows or the people running it. Nothing but love for you guys and your support. But I don't feel good when I'm there nor after. I try to think of it as a celebration but can't help feeling like people are rating and grading my performance," Bieber wrote on his Instagram account, which the singer deleted after he had a heated argument with former girlfriend Selena Gomez over Sofia's photos that he shared on the photo and video sharing application.
"If you can't handle the hate then stop posting pictures of your girlfriend lol — it should be special between you two only. Don't be mad at your fans. They love you," Gomez wrote.