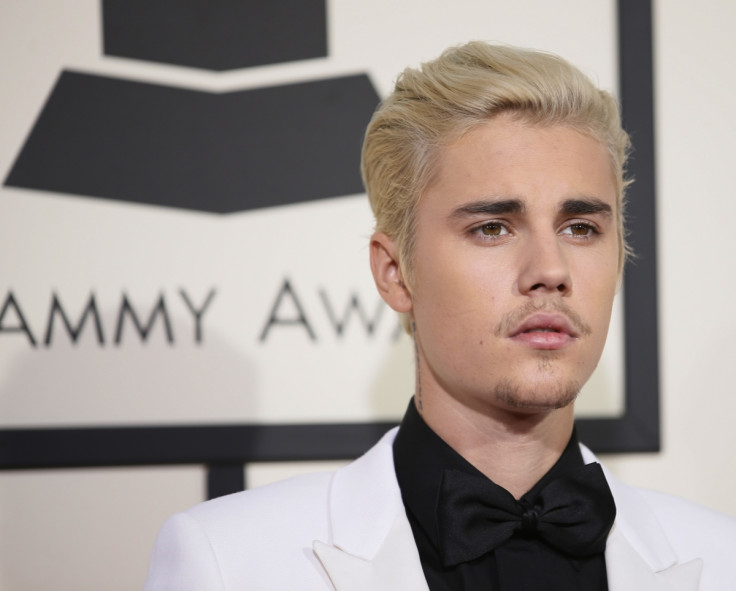 Is Justin Bieber back in the dating game? The Sorry singer was spotted "getting up close and personal" with a young woman during a dinner date on Monday night (August 28) in Los Angeles, California.
Photos obtained by HollywoodLife shows the Canadian singer enjoying a candlelit dinner with a mystery woman at the Peppermint Club. The 23-year-old, in one of the pictures, is seen leaning over to look at something on the unidentified girl's phone during their dinner date.
This particular Bieber sighting comes a day after nude pictures of him were leaked on Selena Gomez's Instagram account. The Same Old Love singer's Instagram account was targeted by hackers, who leaked explicit pictures of her former flame.
Shortly after the leak, the songstress' account was deactivated and the photos were removed. A couple of hours later, her account was up and running again.
"We deactivated with Instagram to ensure it's secure before relaunching! Hang tight," Kirsten Stubbs, the Digital Marketing Director at Interscope Records, revealed on Twitter.
Gomez and Bieber started dating in 2009 but called it quits in 2015 after an on-off relationship.
The hacking of Gomez's Instagram account saw Twitter users express their opinion on the matter.
"As if someone has hacked Selena Gomez account and posted a naked photo of Biebs calling him 'lil shrimpy'," one user said.
Another added, "Selena Gomez just got hacked on Instagram and I've never laughed harder in my life."
Speaking of Instagram, Gomez is the most-followed person on the photo-and-video sharing application and gave her thoughts on the social media platform.
"As soon as I became the most-followed person on Instagram, I sort of freaked out," she previously told Vogue. "It had become so consuming to me. It's what I woke up to and went to sleep to.
"I was an addict, and it felt like I was seeing things I didn't want to see. Like it was putting things in my head that I didn't want to care about."
"I always end up feeling like s**t when I look at Instagram," Gomez added. "Which is why I'm kind of under the radar, ghosting it a bit."