Justin Bieber could be in trouble again after copying the work of street artist Banksy for his latest tattoo design.
The 20-year-old had the new addition to his growing collection of body art added to his right arm.
The image of a young girl reaching for a heart shape balloon as it drifts away, is one of the elusive street artist's most famous stencils titled Balloon Girl.
The star explained the significance of the ink, captioning the image: "Don't let you dreams float away."
Canadian tattooist Glen Hartless, who created the tattoo, posted a picture of it on Facebook.
The picture was later tagged on what is believed to be Banksy's Facebook page with the message "Controversial."
While Banksy has said little more about the matter, his fans are definitely not Beliebers.
One admirer of the artist wrote: "The balloon is slowly floating away just like his musical career..."
Another called for the singer to face legal consequences saying: "The fall of Banksy has just begun. SUE HIM PLEASE!"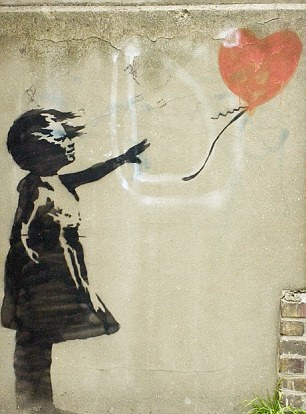 Picking up on the public discontent, the tattoo artist responded a few hours later saying the tattoo was slightly different to the original art work.
"We weren't after a carbon copy rip off. More subtle imagery," he said.
The Banksy inspired tattoo is the Baby singer's 23rd inking to date.
The artist had recently redesigned the image portraying the little girl with a headscarf to symbolise a Syrian refugee.
The redesign marks the third anniversary of the beginning of the Syrian civil war and has been projected in LED on buildings during 30 vigils held around the world by #withSyria to draw attention to what has been described as one of the worst humanitarian crisis in recent history.
Banksy's first guerrilla artwork appeared on a Hoxton, East London wall in 2002. His street art is today worth millions of dollars.