Justin Bieber's Custody Footage Released, Police Describe Singer as "Excited, Insulting" [Watch]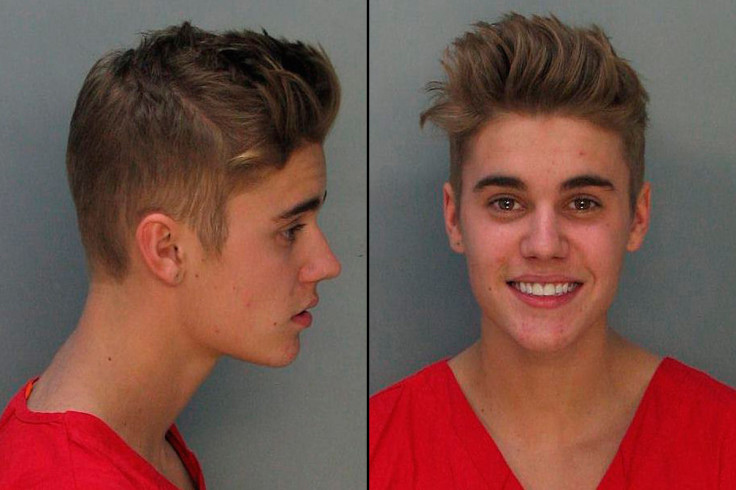 After weeks of reviews and discussions, officials have finally released the video footage of Justin Bieber in police custody.
The footage shows the Baby singer being tested for drunk-driving. It was recorded during Bieber's visit to a Florida police station after he was arrested on January 23, reports The Guardian.
Bieber is seen in a black hoodie and bright red shoes, talking with a police officer, doing push-ups, and walking heel-to-toe in a sobriety test.
He pretty much appears to be in control even though he wobbles slightly. At one point, he reaches out to the wall for support.
Click here to watch the video.
The officers on duty that evening described Bieber as "excited, talkative, profane, co-operative, insulting, and cocky". He was allegedly reeking of alcohol and had bloodshot eyes.
"We were smoking [marijuana] all night at the studio," Bieber was quoted as saying.
"The 19-year-old was described at the time as having been engaged in an illegal drag race; although he was not charged with drag racing, he has pleaded not guilty to driving under the influence, resisting arrest and driving with an invalid licence," states the Guardian report.
Bieber's representatives were apprehensive about sharing the singer's police custody footage and images, which include clips of him urinating in a cup for a drug test. As per Bieber's lawyer, Roy Black, release of these clips would cause "irreparable harm" to the singer.
The test reportedly found traces of Marijuana and Xanax.
A trial date is yet to be scheduled by officials.
© Copyright IBTimes 2023. All rights reserved.