Justin Theroux thinks it would be 'fantastic' to write a TV role for Jennifer Aniston
The Leftovers star said he plans to take a break from acting and focus on writing.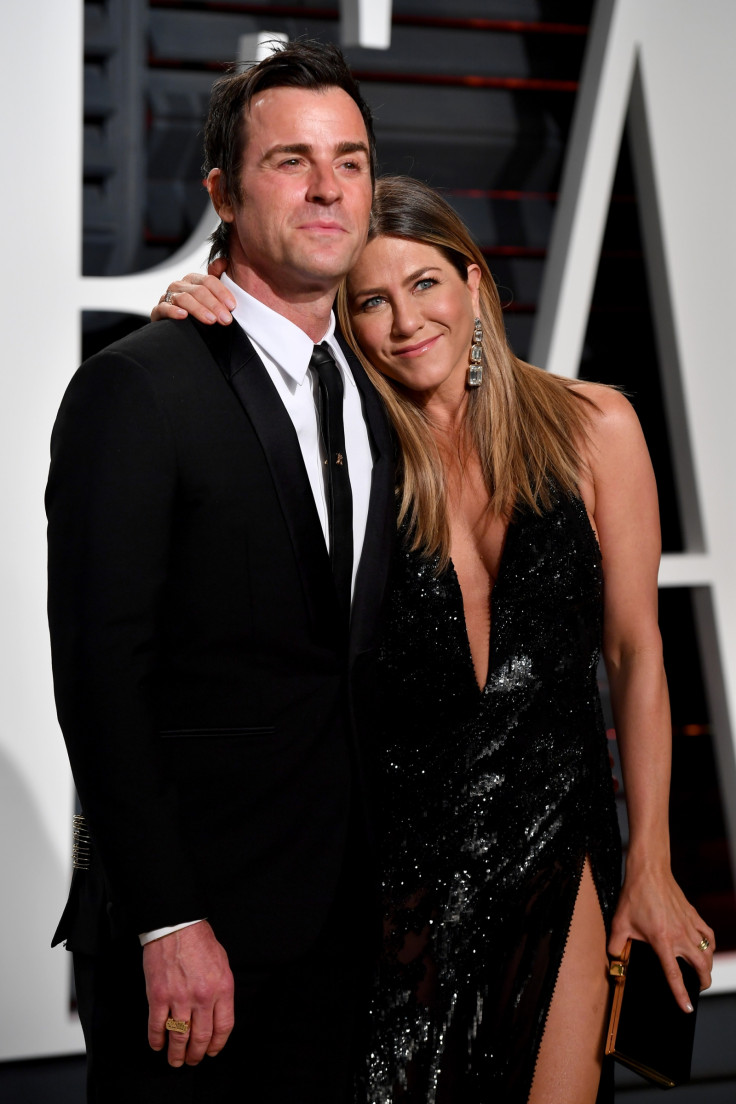 Justin Theroux has been busy filming and now promoting the third and final season of the HBO drama The Leftovers. Now, the actor plans on taking a break from the camera and focusing on writing some new scripts instead.
Speaking to Entertainment Tonight, the 45-year-old said he already had a couple of ideas in the pipeline. "Right now I'm actually going to be focused on writing," he said on 3 April. "So I have a few things that I've actually already written that I'm tweaking and retooling and another thing I want to write."
Theroux, who already has some famous scripts to his credit, including Tropic Thunder and Iron Man 2 also mentioned that he wouldn't mind writing a script for his wife Jennifer Aniston. "If the right thing came around I would definitely [write] it," he shared. "We toss around ideas occasionally, but it's got to be something I want to write and something she wants to act in, which is harder than you might think."
The actor began dating Aniston after the two met on the sets of the 2012 comedy Wanderlust. They would not mind a change to mix business with pleasure once again. "Yeah, it would be fantastic if we were able to do something together," he added.
His writing break is not expected to be a long one though, considering the Charlies Angels actor is signed up to appear alongside Alexander Skarsgård and Paul Rudd in the sci-fi thriller Mute later this year. He will also be lending his voice to a character in The Lego Ninjago Movie, which is expected to release this September.
© Copyright IBTimes 2023. All rights reserved.